Hot stocks to watch today: Among companies in the Standard & Poor's 500 Index that have reported earnings results, about two-thirds have beat analysts' sales targets, the highest percentage since mid-2011, according to Barclays.
Investors hope the streak continues as earnings continue to roll in. Reports today (Wednesday) include results from a couple of media giants, a major oil driller, a snack food leader, and more.
10 Hot Stocks to Watch Today: TWX, FOXA, MDLZ, and More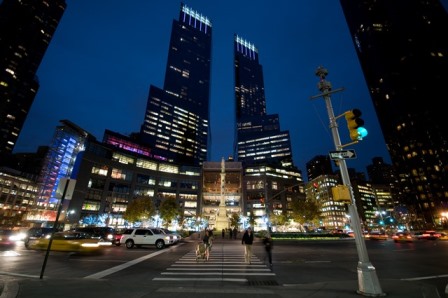 Hot Stocks to Watch No. 1: Time Warner Inc. (NYSE: TWX) is scheduled to post Q2 numbers before the open. Expectations are for the media giant to report earnings per share (EPS) of $0.84, up from $0.83 in the same quarter a year ago. The focus today isn't likely to be on earnings, but instead on media mogul Rupert Murdoch's attempts to buy TWX. Time Warner has rejected Murdoch's $80 billion overtures and is intent on going it alone. It was reported that Murdoch's Twenty-First Century Fox was going to increase its offer with proceeds from the sale of its Italian and German Sky TV assets - as much as $13.5 billion. But late Tuesday, CNBC reported Twenty-First Century withdrew the offer, sending TWX shares swooning some 11% afterhours.
Hot Stocks to Watch No. 2: Twenty-First Century Fox Inc. (Nasdaq: FOXA) also reports earnings Wednesday, at a time not specified. Forecasts have the entertainment conglomerate posting fiscal Q4 EPS of $0.38, up from $0.31 in the year-ago quarter. Again, attention will be on the withdrawn bid for Time Warner. FOXA was expected to make an aggressive case for a TWX buy on today's earnings conference call. Following the hostile offer's withdrawal late Tuesday, investors will be listening instead to what FOXA has planned for the future. FOXA shares jumped 7.83% after-hours Tuesday.
Hot Stocks to Watch No. 3: Mondelez International Inc. (Nasdaq: MDLZ) will post Q2 numbers Wednesday morning. Analysts expect the snack food leader to report EPS of $0.39, up from $0.37 in the same quarter a year ago. Since splitting from Kraft Foods Group Inc. (Nasdaq: KRFT) in Oct. 2012, Mondelez's numbers have been soft. Pressured by tight consumer spending and weakness in emerging markets, Mondelez's sales have suffered, most notably across its chewing gum brands. Sales aren't expected to have picked up much in 2014's first half.