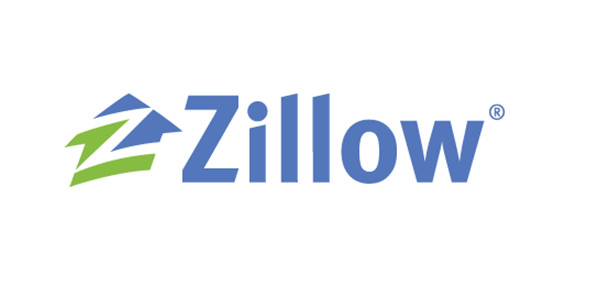 Zillow Inc. (Nasdaq: Z) beat analyst revenue estimates on its earnings release yesterday (Tuesday), though its 68% second-quarter growth in sales can't erase the fact that the company still can't turn a profit. Zillow stock was down about 3% in pre-market trading.
The real estate search engine website for home buyers reported $78.7 million in quarterly revenue, netted 89 million unique visitors on its mobile and web platforms, and its Premier Agent business, a real estate agent advertising platform, grew revenue by 82%. All of which were record-setting figures.
"We had our strongest quarter yet with record consumer traffic and record revenue and bookings by Premier Agent advertisers," Z Chief Executive Officer Spencer Rascoff said in a press release. "Our deliberate focus on high-performing agents and their teams drove the significant increase in orders, and has prompted us to increase our full-year outlook. Advertisers are clearly following audience, and we're continuing to reinvest in the business to get the flywheel to spin even faster."
However, as has almost always been the case in Z's earnings report, the company reported losses. Earnings totaled a loss of $10.5 million, a 2.3% drop from the year before. This adds to Z's mounting deficit, which after this quarter has grown 19.9% on the year to $100.9 million. Z's loss per share on the quarter was $0.26, much higher than analyst expectations.
This quarter puts Z's total net losses for the first six months of 2014 at $16.7 million. This is already higher than losses for 2013, which totaled $12.5 million. Since 2007, the company has only had two profitable years, 2011 and 2012. This year, Z is on pace to top its biggest year of losses, when the company lost $21.2 million in 2008.
Z expects that in the third quarter revenue will increase 64% over the year before to between $87 million to $88 million. For the full year, Z estimates that revenue will be between $321 million and $323 million, for a 63% increase from the year before.
Z's Growing List of Acquisitions
Since 2011, the company has been taking measures to grow through partnerships and M&A activity. Its most notable purchase came just last week with a $3.5 billion stock-for-stock purchase of the second-biggest real estate search engine by traffic, Trulia Inc. (NYSE: TRLA), expected to close in 2015. TRLA shareholders will receive 0.444 shares of Z for each share of TRLA, and will own about 33% of the combined company after the deal closes.
Rascoff said in the press release that the deal "will allow us to combine our resources and achieve even more impressive innovation for consumers and advertisers."
And while TRLA was the most expensive of Z's acquisitions, it wasn't the first. The most heavily trafficked online real estate search engine has made a number of deals since 2011, which have produced mixed results.
In 2011, when Z made its first round of acquisitions, they were able to generate $1.1 million in profits, their first time in the black in their earnings history since 2007. In 2012, when they continued to expand and purchased four more companies, their profit increased to $5.9 million.
But that wasn't the case in 2013, when it purchased StreetEasy and Z plunged back into the red, reporting $12.5 million losses on the year.
In the week before acquiring TRLA, Z acquired a Vancouver-based multiple listings services aggregator, Retsly.
More on real estate: The so-called resurgence of the housing market is not coming on the backs of individuals buying homes, but rather institutional buyers "trading up," dampening prospects that Middle America will continue to feed this housing recovery…