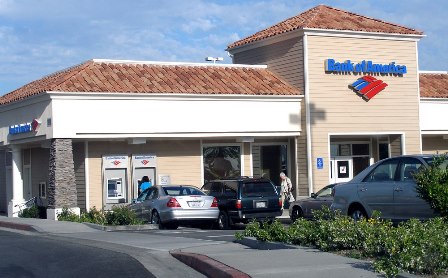 Bank of America Corp. (NYSE: BAC) stock rose slightly Thursday morning by 1% to $15.44 on news the bank is near a more than $16.5 billion settlement over mortgage-backed securities that helped ignite the 2008 financial crisis, but BAC stock has since given back those gains in afternoon trading.
Bank of America's tentative deal with the U.S. Department of Justice is said to have been reached on July 30 in an evening phone call between Attorney General Eric Holder and BofA Chief Executive Officer Brian Moynihan.
The phone call was prompted by reports that Justice Department officials in New Jersey were preparing to file a complaint against BofA's brokerage unit Merrill Lynch, acquired during the financial crisis, if BofA failed to raise its settlement offer.
That same day, Bank of America suffered yet another setback when a federal judge ordered the Charlotte, N.C.-headquartered bank to pay $1.27 billion in damages over thousands of flawed mortgages sold by its Countrywide Financial arm. The award eclipsed the $848 million sought by the Justice Department.
Prosecutors alleged that Countrywide removed safety measures designed to catch mortgage fraud from loans as part of a program known as "Hustle." It then sold the mortgages to Fannie Mae and Freddie Mac. According to the complaint, the mortgage-finance companies were liable for more than $1 billion in losses when the housing market bubble burst.
Following the defeat, BofA reportedly requested last Wednesday's call with Holder. It was then that the country's second-biggest bank by assets finally raised its payment offer to reach a tentative deal.
Here's a look at the events leading up to what could be the largest federal settlement to date in the history of corporate America...
Behind BofA's Big Offer
Negotiations came to a standstill in June after the Justice Department and BofA failed to agree on a settlement.
BofA had offered to pony up more than $12 billion, with most of the money going toward consumer relief.
Federal prosecutors, however, wanted more.