What if some researchers for the U.S. Federal Reserve developed a report on Bitcoin that so disturbed the Fed governors that they hushed up the whole thing and disbanded the research team?
That crazy little piece of Bitcoin news recently turned up in the form of a first-person account of the episode as posted on Reddit.com.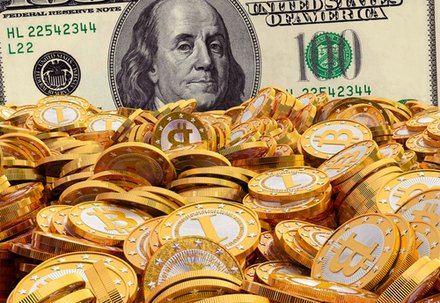 While not giving a name, the person described himself (herself?) as "a trained economist with a B.S. in Computer Science, a M.S. in Operations Research, and a PhD in Econometrics" who was placed in charge of a research project on Bitcoin while working at the Fed's "major S.E. branch," presumably Atlanta.
It's unclear whether the person who posted the account did it for kicks or whether the whole thing is legit. He did say that he was going to disclose his identity to a trusted journalist, but so far no major news organization has put out such a story.
Still, the conclusions that this Fed research team supposedly reached resonate strongly with what many leading voices in the Bitcoin community, and to a lesser extent in the financial community, have been saying about the vast disruptive potential of the digital currency.
Here's what happened, according to this as-yet anonymous researcher.
The researcher says the Fed's Board of Governors asked his team to model the impact of Bitcoin should it evolve into a major currency. This involved "full simulations of money flows, interest rates, multi-currency derivative baskets, risk metrics, and their effects on global macro monetary policy and trade agreements."
What they discovered "was shocking," the researcher says. "Even with a mediocre adoption rate and variable growth rate, Bitcoin severely disrupts how we model, forecast, and ultimately understand currency interactions to make monetary policy decisions."
And the implications of that for the Fed are dire indeed.
"This is a huge technological, monetary, and policy disruption which leaves the Fed, the U.S. government, and other entities with much less control," the researcher says.
Once the report was complete, the team presented its findings to the board of governors. And they were not happy.