iDreamSky Technology Ltd. (Nasdaq: DSKY) stock closed today (Thursday) up 7% at $16.05, after pricing its shares at $15 last night. DSKY stock hit a high of $19.05 shortly after making its debut on the Nasdaq this morning.
Through today's IPO the company raised $115 million and reached a market valuation of approximately $695 million. Prior to the IPO, analysts had been expecting DSKY to raise just over $100 million at a valuation of $602 million.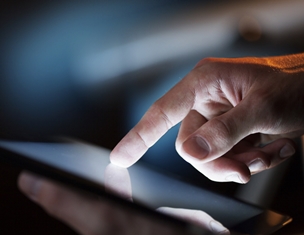 iDreamSky was founded in 2009 and is the largest independent mobile game-publishing platform in China. Rather than develop its own games like King Digital Entertainment Plc. (NYSE: KING), iDreamSky helps developers bring their games to the Chinese market.
Its three most popular games are "Temple Run 2," "Subway Surfers," and "Fruit Ninja," which all rank in the top 10 most popular mobile games in China. "Temple Run 2" and "Subway Surfers" are the second- and third-ranked games respectively.
The games offered by iDreamSky are free to download, and iDreamSky makes its money through in-app purchases.
In the IPO filing, the company reported revenue of $40.7 million in 2013, which was a dramatic increase from the $3.1 million it reported in 2012. That revenue growth has continued into 2014, with the company totaling $28 million through the first quarter, compared to $5.4 million for Q1 of 2013.
iDreamSky's total downloads are also growing. In 2013, the firm's games were downloaded 97.7 million times - an increase of more than 83% from 2012.
In the first quarter, iDreamSky had 98.3 million active monthly users. It's most popular game, "Temple Run 2," accounted for 30.8 million monthly active users in Q1.
DSKY stock joins a long list of successful Chinese IPOs from the last year. According to Bloomberg, the 10 biggest Chinese firms to hold initial public offerings in the last 12 months have posted an average gain of 44%.
Chinese online classified company 58.com Inc. (NYSE ADR: WUBA) had a first-day return of 42%, and an overall return of 191%. Automobile information website Autohome Inc. (NYSE: ATHM) returned 77% on its first day, and 134% overall. JD.com Inc. (Nasdaq: JD), a Chinese online direct-sales company, is up 34% since going public in May. Online retailer Jumei International Holding Ltd. (NYSE: JMEI) is up 26% since its May IPO.
With one day in the books, here are the factors that could drive DSKY stock higher from here...
What Could Drive DSKY Stock Higher