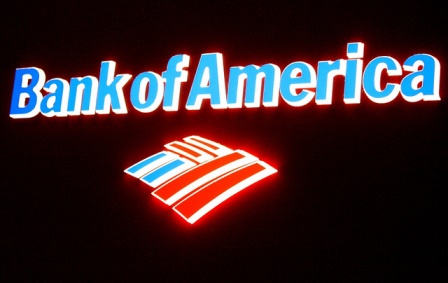 Bank of America Corp.'s (NYSE: BAC) 400% quarterly dividend boost dominated dividend investing news last week.
The Charlotte, N.C.-based bank announced Wednesday it will raise its quarterly dividend for the first time in seven years. BAC will begin paying a quarterly dividend of $0.05 a share, up from $0.01, with its Sept. 26 distribution.
The increase gives BAC shares a yield of 1.32%, a handsome improvement over their prior yield of 0.3%. Raising BofA's dividend has been a top priority for Chief Executive Officer Brian Moynihan. Before the 2008 financial crisis, BofA paid a quarterly dividend as high as $0.64 per share.
But BAC's dividend is still well below that of industry rivals Wells Fargo & Co. (NYSE: WFC) and JP Morgan Chase & Co. (NYSE: JPM), which boast yields of 2.8% and 2.84% respectively.
Bank of America is among 52 companies that sweetened their dividend payouts last week. Here's a look at 25 notable hikes from the week ending Aug. 8.
25 More Dividend-Paying Stocks That Just Boosted Payouts
Aqua America Inc. (NYSE: WTR) upped its quarterly dividend 8.6% to $0.165 a share for a 2.74% yield. This enrichment marks the water company's 24th increase in 23 years.
Atlas Energy LP (NYSE: ATLS) increased its quarterly dividend $0.03 to $0.49 a share for a 4.67% yield.
Burger King Worldwide Inc. (NYSE: BKW) boosted its quarterly payout a penny to $0.08 a share for a 1.23% yield.
Carlisle Companies Inc. (NYSE: CSL) raised its quarterly dividend $0.03 to $0.25 a share for a 1.23% yield. The enhancement marks the 38th consecutive dividend boost from the diversified manufacturing company.
If you aren't a Money Morning Member, sign up now for free to see 21 more dividend stocks that raised payouts last week. You'll also get this dividend investing report with three superior picks to help grow your income: The Best Dividend Strategy for Building Fortune in a Low-Yield Era