China isn't happy with how a lot of U.S. companies do business in their country, and has become much less shy about showing it.
The most alarming example was on July 28, when nearly 100 Chinese government investigators raided four offices of U.S. software giant Microsoft Corp. (Nasdaq: MSFT).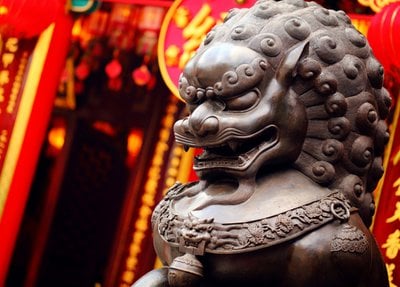 Without warning, the agents from China's State Administration for Industry and Commerce (SAIC) showed up and proceeded to copy financial records and download sensitive data from the company's servers. They also questioned the company vice president as well as other senior managers.
The reason?
Last year Chinese regulatory authorities dug up a 2008 antimonopoly law and started using it as a club on both U.S. and other foreign companies to encourage them to cut the prices they charge to Chinese customers. Since last year dozens of companies from the United States, Japan, and Germany have come under investigation from Chinese regulators for breaking the antimonopoly law.
Whether a violation of the law occurred or not doesn't seem to matter.
And few companies bother to fight back because, well, in China you can't. The court system, controlled by the Communist Party, has little sympathy for foreign corporations.
China's Crackdown Hits Tech, Autos, Big Pharma
So far, China's crackdown seems mostly focused on three sectors: tech, autos, and pharmaceuticals.
In addition to Microsoft, tech companies that China has targeted include San Diego-based Qualcomm Inc. (Nasdaq: QCOM), and Delaware-based InterDigital Inc. (Nasdaq: IDCC).
Last year, China conducted raids on several Big Pharma companies, including Novartis AG (NYSE ADR: NVS), AstraZeneca Plc. (NYSE ADR: AZN), and Eli Lilly and Co. (NYSE: LLY).
And in some cases China has put real bite in its bark. Several GlaxoSmithKline Plc. (NYSE ADR: GSK) executives were charged with bribery in May following a lengthy government investigation.
The latest group to be targeted has been automakers. Last week China announced that both Audi AG Vormals (OTCMKTS: AUDVF) and Chrysler would be punished for violating the antimonopoly law.
The investigations had the desired effect. Both companies announced price cuts, as have several other automakers, including Toyota Motor Corp. (NYSE ADR: TM) and Honda Motor Co. Ltd. (NYSE ADR: HMC).
It's a chilling trend for multinational companies, who have watched their profits from China grow along with the Asian giant's economy.
The government arm-twisting has already slammed GlaxoSmithKline, as its China revenue plummeted 61% in the third quarter last year.
Unfortunately for U.S. companies, the Chinese government has plenty of incentives to maintain this policy of harassment – and may even ramp it up in the months ahead.