The GoPro stock price has dropped more than 20% in the month of August, less than two months after its red-hot IPO June 24.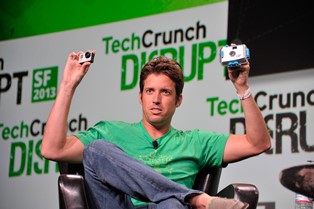 GoPro Inc. (Nasdaq: GPRO) priced its shares at $24 when it debuted, and banked a first-day gain of 30.6% on its first trading day. By its fourth day of trading, GPRO stock had climbed as high as $49.90, a 108% climb from its offer price.
The stock was volatile throughout the next month, but shareholders who owned GPRO stock on July 31 had still banked a profit of nearly 100%.
From there, it's been downhill for the GoPro stock price.
In fact, it has posted a loss in all but one of August's trading days. Shares of GoPro stock actually opened up today at $38.65 after closing yesterday at $38.20 - but were quickly trading in the red by 10:00 a.m.
GoPro's initial stock pop was due to pre-IPO hype stemming from the company's "cool factor." GoPro develops some of the most famous camcorders on the market today. Its wearable cameras have been used by extreme sport athletes like snowboarder Shaun White and surfer Kelly Slater.
According to Money Morning's Chief Investment Strategist Keith Fitz-Gerald, the GoPro stock hype was "based on assumptions ranging from the overly optimistic to downright ludicrous."
In GoPro's IPO filing, the company did detail strong market share and revenue. The company accounts for 45% of the camcorder business today, and doubled revenue in 2013 to nearly $1 billion.
But Fitz-Gerald points out that it isn't the past performance that's important; it's GoPro's future that matters.
"GoPro's got big problems ahead of it - just like every camera company before it - and that means the company isn't worth what many think it is," Fitz-Gerald said.
As Challenges Await GoPro, Stock Price Could Suffer
While GoPro camcorders may be cool and capture amazing footage, the devices themselves are easily replicable.
"The GoPro cognoscenti are screaming that the company's products are the best at capturing people doing all sorts of wacky, wild, daring, and imaginative things," Fitz-Gerald said. "You'll get no disagreement from me. But there is no compelling evidence that GoPro can provide a lasting alternative to the greatest threat to the company's relevance - smartphones. And that's the crux of the issue. The company offers a feature - albeit a really cool one."
Only making future prospects worse for the GoPro stock price is the level of the company's competition. The tech sector is full of giants that can easily chip away at the company's market share...
"There's no reason whatsoever to believe that its competitors won't catch up... that Apple and others won't come out with products that match or exceed GoPro's capabilities or be easier to use," Fitz-Gerald continued.
And if that wasn't enough, Fitz-Gerald also isn't sold on the company's financials. GoPro may have impressive revenue growth - nearly 100% from 2012 to 2013 - but a deeper look reveals the true story...