GoPro Inc. (Nasdaq: GPRO) launched its successful IPO on June 26. The stock closed up more than 9% from its opening price. And it's up nearly 24% since then.
You may have heard about it…
The action sports video camera company was only one of the biggest tech stories of the summer – and the story behind GoPro is the kind of classic American tech success that makes being a part of Silicon Valley so exciting.
As an individual investor, you probably couldn't participate in the GoPro initial public offering… or any IPO. And maybe you're thankful for that – if you had invested at the wrong time, you easily could have lost nearly 22%.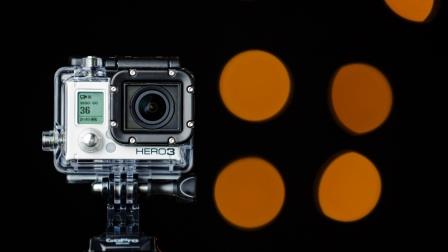 However, my 30 years of Silicon Valley experience tell me that the best investments usually aren't the big-name companies whose products line store shelves – but the "pick and shovel" plays… the little-known firms that act as suppliers for the big boys.
And here at Strategic Tech Investor, I told you about a major GoPro supplier more than a year ago. It's less volatile and has offered us months and months of market-beating performance.
We've already made 100% gains with it. And I think it could double your money yet again in the near future.
Today I'm going to tell you how you'll get there…
The Video Star Behind GoPro
I introduced you to Ambarella Inc. (Nasdaq: AMBA) just about a year ago. And if you haven't cashed in with this video semiconductor developer yet, I encourage you take a good look.
It's a big hit in three rapidly evolving and growing technologies: wearables like GoPro, the smart home, and ultra-high-definition television.
Ambarella has become the go-to firm in wearable video cameras by focusing on production of low-power, high-definition video compression and image-processing chips.
And it's a great growth market to dominate. Sales of wearable sports cameras – consisting mostly of sales to GoPro – are jumping at an annual rate of 59%.
The whole wearables market is also rapidly expanding. Juniper Research forecasts industry sales of $19 billion by 2018. That's a nearly 15-fold increase from 2012 estimated sales of $1.4 billion.
Here's why Ambarella sees such strong demand for its chips:
Join the conversation. Click here to jump to comments…
About the Author
Michael A. Robinson is a 35-year Silicon Valley veteran and one of the top technology financial analysts working today. He regularly delivers winning trade recommendations to the Members of his monthly tech investing newsletter, Nova-X Report, and small-cap tech service, Radical Technology Profits. In the past two years alone, his subscribers have seen over 100 double- and triple-digit gains from his recommendations.
As a consultant, senior adviser, and board member for Silicon Valley venture capital firms, Michael enjoys privileged access to pioneering CEOs and high-profile industry insiders. In fact, he was one of five people involved in early meetings for the $160 billion "cloud" computing phenomenon. And he was there as Lee Iacocca and Roger Smith, the CEOs of Chrysler and GM, led the robotics revolution that saved the U.S. automotive industry.
In addition to being a regular guest and panelist on CNBC and Fox Business Network, Michael is also a Pulitzer Prize-nominated writer and reporter. His first book, "Overdrawn: The Bailout of American Savings" warned people about the coming financial collapse - years before "bailout" became a household word.
You can follow Michael's tech insight and product updates for free with his Strategic Tech Investor newsletter.