GoPro Inc. (Nasdaq: GPRO) launched its successful IPO on June 26. The stock closed up more than 9% from its opening price. And it's up nearly 24% since then.
You may have heard about it…
The action sports video camera company was only one of the biggest tech stories of the summer – and the story behind GoPro is the kind of classic American tech success that makes being a part of Silicon Valley so exciting.
As an individual investor, you probably couldn't participate in the GoPro initial public offering… or any IPO. And maybe you're thankful for that – if you had invested at the wrong time, you easily could have lost nearly 22%.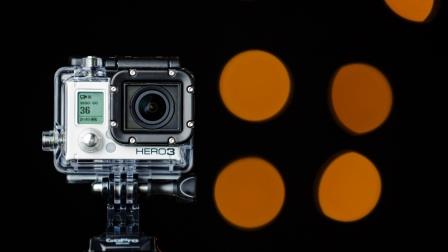 However, my 30 years of Silicon Valley experience tell me that the best investments usually aren't the big-name companies whose products line store shelves – but the "pick and shovel" plays… the little-known firms that act as suppliers for the big boys.
And here at Strategic Tech Investor, I told you about a major GoPro supplier more than a year ago. It's less volatile and has offered us months and months of market-beating performance.
We've already made 100% gains with it. And I think it could double your money yet again in the near future.
Today I'm going to tell you how you'll get there…
The Video Star Behind GoPro
I introduced you to Ambarella Inc. (Nasdaq: AMBA) just about a year ago. And if you haven't cashed in with this video semiconductor developer yet, I encourage you take a good look.
It's a big hit in three rapidly evolving and growing technologies: wearables like GoPro, the smart home, and ultra-high-definition television.
Ambarella has become the go-to firm in wearable video cameras by focusing on production of low-power, high-definition video compression and image-processing chips.
And it's a great growth market to dominate. Sales of wearable sports cameras – consisting mostly of sales to GoPro – are jumping at an annual rate of 59%.
The whole wearables market is also rapidly expanding. Juniper Research forecasts industry sales of $19 billion by 2018. That's a nearly 15-fold increase from 2012 estimated sales of $1.4 billion.
Here's why Ambarella sees such strong demand for its chips:
Join the conversation. Click here to jump to comments…
About the Author
Michael A. Robinson is one of the top financial analysts working today. His book "Overdrawn: The Bailout of American Savings" was a prescient look at the anatomy of the nation's S&L crisis, long before the word "bailout" became part of our daily lexicon. He's a Pulitzer Prize-nominated writer and reporter, lauded by the Columbia Journalism Review for his aggressive style. His 30-year track record as a leading tech analyst has garnered him rave reviews, too. Today he is the editor of the monthly tech investing newsletter Nova-X Report as well as Radical Technology Profits, where he covers truly radical technologies – ones that have the power to sweep across the globe and change the very fabric of our lives – and profit opportunities they give rise to. He also explores "what's next" in the tech investing world at Strategic Tech Investor.