Overstock.com Inc. (Nasdaq: OSTK) said this week that sales on its website paid with Bitcoin are expected to contribute $0.04 per share to the company's full-year fiscal 2014 earnings.
"I think the world expects us to make $0.75-$0.80 per share this year," Overstock Chief Executive Officer Patrick Byrne told Reuters. "And $0.04 of that would be attributable to Bitcoin."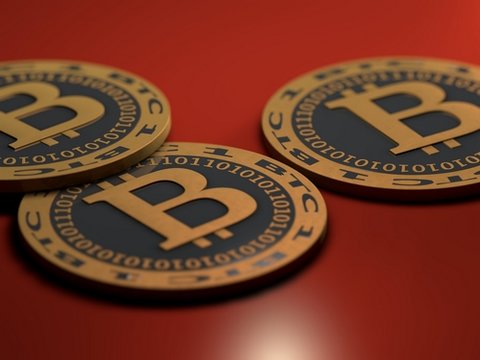 The Utah-headquartered online retailer began accepting the virtual currency as payment for items bought on its website in January. Year to date, the company has booked more than $2 million in sales made with bitcoins.
That amounts to a modest one-quarter of 1% of Overstock's total sales. But, Bitcoin purchase totals tend to be significantly higher than sales paid via more traditional methods of payments, such as credit cards, gift cards, or PayPal. The average size of an Overstock Bitcoin order is $240 compared to $165 for regular purchased items.
Plus, Bitcoin's payment processing is cut-rate.
"When technology comes along like crypto-currency, which can replace at a far lower cost… I am all for supporting it," Byrne said.
Overstock's Bitcoin payment processor, Coinbase, charges the company less than 1% – sometimes near zero – to process a transaction. In contrast, PayPal's payment fee is 2.75% per transaction, a credit card payment typically carries a 3% transaction fee, and Amazon.com Inc.'s (Nasdaq: AMZN) just-launched mobile payment service debuted with an initial 1.75% fee.
Overstock's Bitcoin Sales Projections
Bitcoin sales on Overstock have averaged $15,000 per day, or $300,000 per month. By the end of 2014, Byrne anticipates Overstock will book $1 million in Bitcoin sales per month. He projects Bitcoin sales of $6 million to $8 million in all of 2014, with the bulk of those sales coming from new customers.
Overstock will begin accepting Bitcoin payments from international customers by mid-September.
The popular online retailer has indeed become the go-to site for Bitcoin users.
"What I get at conferences is, 'I switched my purchases to you online as a show of support,' " Byrne told Business Insider. "That's what I get in the Bitcoin community. It's become part of the Bitcoin ethic to go and buy something on Overstock.com."
Byrne added, "We're associated with Bitcoin at this point."
While some 90% of Overstock's Bitcoin shoppers are male, they are increasingly buying items traditionally purchased by women, such as bedding and furniture, Byrne explained to BI.
Bitcoin's adoption continues to grow in developed markets and has gained significant momentum within developing countries.
Bitcoins' Burgeoning Acceptance
Overstock can lay claim to being among Bitcoin's pioneers. Shortly after the retailer began accepting the digital currency, others followed suit.