JCP stock (NYSE: JCP) was up 1.95% this morning (Friday) following the retailer's release of second-quarter results after market close on Thursday. After hours on Thursday, shares rose more than 10%.
Despite the jump, we're not ready to buy JCP stock.
Here are the positive earnings numbers that don't have us convinced...
JCP Stock Spiked on These Positive Q2 Numbers
With an earnings per share (EPS) loss of $0.75 and $2.8 billion in revenue, J.C. Penney Company Inc. beat Thomson Reuters consensus estimates for an EPS loss of $0.93 and $2.79 billion in revenue. The 36-year-old company also bettered its numbers from a year ago in the same period, when it reported an EPS loss of $2.16 on revenue of $2.66 billion.
J.C. Penney's same-store sales rose 6% in the quarter - a promising improvement from its dismal same-store sales numbers the last two years. Another good signal was the company's e-commerce business, which showed 16.7% improvement compared to Q2 2013, generating $249 million in revenue.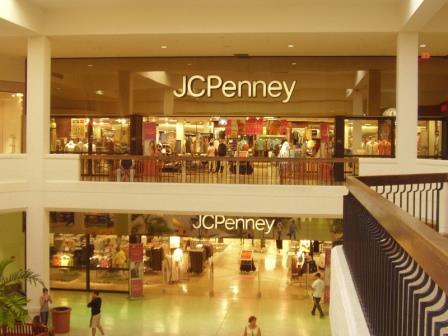 "Our turnaround initiatives continue to produce improved financial results," J.C. Penney Chief Executive Officer Myron E. Ullman said of the quarterly results. "In the second quarter, we gained additional market share while significantly increasing gross margin in a highly competitive promotional environment... As we approach the completion of our turnaround, we are focused on reestablishing J.C. Penney as the premier shopping destination for the moderate consumer."
Ullman has done a remarkably good job shoring up J.C. Penney's losses. Ullman took the helm again in April 2013 after being replaced by Ron Johnson in 2011. That November, Ullman began overhauling the retailer's strategy. He announced that the stores would be "restoring initial markups necessary to support the return [to a] promotional department store strategy" and fought to get back to "the promotional pricing strategy the company is known for."
From 2011 through November 2013, JCP stock plummeted nearly 75%. Since Ullman came in and started implementing new policy, shares have gone up more than 25%.
J.C. Penney stock is certainly in recovery mode, but it's still not a "Buy" - and this number proves it...