There's a stock exchange out there with a bad reputation.
You might think of it as a warren of shady penny stocks and unregulated "pink sheets" that are subject to easy manipulation and other schemes.
And the Federal Bureau of Investigation doesn't think much of it either. G-men are cracking down on alleged fraud here involving dirt-cheap, thinly traded microcap stocks.
The reality, however, is that some of the world's largest and most successful technology and bioscience companies are listed here.
And today, I'm going to explain to you precisely how to tell the difference between the sketchy stocks and the reputable ones.
Even better, I'm going to tell you about one global tech and healthcare leader that not only trades on this exchange, but also offers investors a great "special situation."
There's nothing to fear here – just plenty of upside…
Have No Fear
Of course, I'm talking about the OTC Markets Group. And its reputation has never been worse.
The online resource Investopedia sums up the prevailing attitude toward over-the-counter shares by warning that they "are either penny stocks or are offered by companies with bad credit records."
And OTC stocks are making headlines right now – and not in a good way.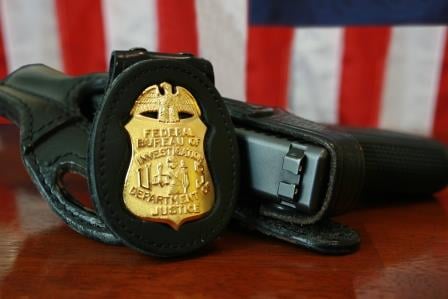 The FBI recently divulged details of its "Operation Pennypincher" sting.
Concerned that investors are getting fleeced in get-rich-quick schemes involving microcaps, the feds set up this sting to catch and prosecute stock manipulators. Operation Pennypincher has lasted more than a year so far and still has cases pending in the courts.
To date, 22 people have been charged criminally. Of those, 18 have pleaded guilty or been convicted on various counts of fraud. The stocks in questions traded for as little as $0.05 a share.
With their bad reputation, you may be surprised to learn that some OTC stocks are more expensive than Apple Inc. (Nasdaq: AAPL) and have bigger market caps than Netflix Inc. (Nasdaq: NFLX).
That's because OTC Markets has three "marketplaces," only one of which truly caters to "pink sheet" penny stocks – so called because information about these microcaps used to be printed on pink paper.
Here's the secret to finding winners trading OTC…
Join the conversation. Click here to jump to comments…
About the Author
Michael A. Robinson is one of the top financial analysts working today. His book "Overdrawn: The Bailout of American Savings" was a prescient look at the anatomy of the nation's S&L crisis, long before the word "bailout" became part of our daily lexicon. He's a Pulitzer Prize-nominated writer and reporter, lauded by the Columbia Journalism Review for his aggressive style. His 30-year track record as a leading tech analyst has garnered him rave reviews, too. Today he is the editor of the monthly tech investing newsletter Nova-X Report as well as Radical Technology Profits, where he covers truly radical technologies – ones that have the power to sweep across the globe and change the very fabric of our lives – and profit opportunities they give rise to. He also explores "what's next" in the tech investing world at Strategic Tech Investor.