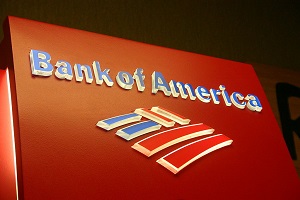 The $17 billion settlement reached today (Thursday) between the U.S. Department of Justice and the subprime mortgage meltdown progenitor, Bank of America Corp. (NYSE: BAC), is the largest penalty of its kind in U.S. history.
But it's still not enough.
The settlement came as a result of government accusations made against BAC and Countrywide Financial Corp. and Merrill Lynch & Co., both of which BAC acquired at the height of the financial crisis. The Justice Department accused the three banks of engaging in abusive and negligent due diligence practices in its mortgage businesses and failing to publicly document the problems in the mortgages underlying securities sold to investors.
The $17 billion fine includes a nearly $10 billion settlement spread across government agencies, state governments, and the U.S. Department of Justice, as well as another $7 billion that will go toward providing mortgage relief to consumers.
But these three banks were instrumental players in the subprime collapse; a settlement of this caliber is insufficient for what they did – despite the government's praise over the deal…
Bank of America (NYSE: BAC) Settlement a "Pay to Play" Move
Associate U.S. Attorney General Tony West in a press conference this morning heralded this action against BAC as momentous, not only because of its steep, record-setting, $17 billion price tag, but also because "it achieves real accountability for the American people."
The accountability comes in the form of a "statement of facts" that BAC will have to sign, admitting to their wrongdoings in the run-up to the housing collapse.
But these penalties do very little to force accountability out of these banks that were the architects of the financial sector's demise. Real accountability would deliver justice to the individuals responsible and not allow them to hide behind the banner of their financial institution.
Like the other multi-billionaire penalties that have been leveled against big banks such as Citigroup Inc. (NYSE: C), JPMorgan Chase & Co. (NYSE: JPM), and BNP Paribas SA by the Justice Department, it's clear that this is just the latest in federal regulators' "paying to keep playing scheme," said Money Morning Capital Wave Strategist Shah Gilani.
"The government – that includes Justice or any of the regulatory bodies or attorneys general – keeps extracting, some say extorting, monies in the form of penalties from settling parties without any personal accountability," said Gilani, who is also the editor of Wall Street Insights & Indictments. "It's about the money; it's not about justice."
This strategy is ineffective – but there is a way that justice and real accountability could be achieved…