Best stocks to buy for the week ending Aug. 15, 2014: Last week for Money Morning Members we highlighted five of the most promising stock picks across three of today's fastest-moving sectors.
Two are plays on booming Chinese e-commerce growth, two are picks in the semiconductor industry (which just notched global sales of $26.86 billion in May), and one taps into the more than $13 billion-per-year real estate advertising industry.
We also recommended two tech stocks to buy that are poised for additional growth, and compiled a list of dividend-paying stocks that just hiked their payouts.
You can find all of last week's tips and recommendations here in our newest list of the best stocks to buy now.
Money Morning's Latest "Best Stocks to Buy" List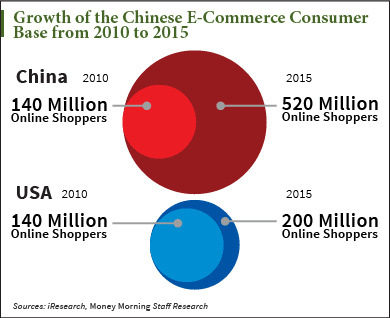 On Wednesday, Money Morning Defense & Tech Specialist Michael A. Robinson took a look at the $3.5 billion Zillow/Trulia deal announced in late July and saw a huge opportunity for investors - and it's neither Zillow nor Trulia. You see, as big as the two real estate sites are, even combined they are not enough to lock down the $13 billion that will be spent in online real estate advertising. There's still plenty of room for competition - especially for players that offer niche services the Zillow/Trulia cartel doesn't have. Robinson has identified the perfect challenger - its stock is good for a near-term pop of 48%...
The $30 billion semiconductor industry is so hot right now that Robinson had yet another way to play the market. He noted that on one hand, the industry is in the midst of a major boom. The Semiconductor Industry Association (SIA) recently announced that global sales reached $26.86 billion for the month of May. It also reported that global semiconductor sales have grown 8.8% year over year for the month of May, and 2% from the prior month. At the same time, the sector is also contracting. "We're seeing a major wave of mergers and acquisitions throughout the field," Robinson said. In the last 12 months, Micron bought Elpida Inc., Avago Technologies Ltd. (Nasdaq: AVGO) announced a $6.6 billion deal to buy LSI Corp., TriQuint Semiconductor Inc. (Nasdaq: TQNT) agreed to merge with RF Micro Devices Inc. (Nasdaq: RFMD), and the list goes on. After looking at these trends, Robinson came up with a plan for investors to outperform the semiconductor market over the long term, with just one investment...