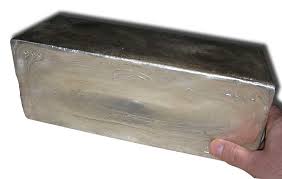 Looking at activity in the silver futures market is a great way for investors to gauge where silver prices are headed in the near term.
The silver futures market is split into two different players: the commercials and the non-commercials.
The commercial traders deal with silver primarily through industrial use and production, and through bullion dealing, as silver is more than just a precious metal investment. The white metal is a great heat conductor and very resistant to corrosion. It is a component of jewelry production, and can be found in electrical circuits and wiring, electronic screens, and photographic film.
Bullion dealers and silver producers on the commercial side will generally buy short contracts, because if the price falls and they are positioned to lose revenue on the sale of physical silver, they can hedge their losses by profiting off shorts.
Manufacturers who use silver as an industrial input will do the opposite, because if silver prices rise, they will want to offset the climbing expenses by playing the long silver game.
Non-commercial traders, known as the speculators, make up the other side of the silver futures marketplace.
They trade contracts, but will not be as interested in the physical delivery of silver underlying the contract. Instead, they will confine themselves to just trading "paper silver" and try to profit off the value of the contract, which will fluctuate based on the position and the price of physical silver, and adjust their positions accordingly.
These players have a huge impact on silver price movements, and their activity has a very tight correlation with where silver prices trade in the short-term. Here's what their moves are showing us now…
What the Silver Futures Market Is Showing Us About Prices