Investors received an update on the highly anticipated Alibaba IPO this morning when Alibaba Group Holding Ltd. (NYSE: BABA) announced its financial results from Q2.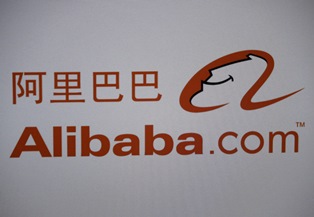 In its fifth F-1 amendment to the U.S. Securities and Exchange Commission (SEC) since filing for an IPO, Alibaba noted today that its revenue was $2.54 billion in Q2, a 46% increase from the previous year.
Last quarter, Alibaba posted revenue growth of just 39% - down from 71% the previous year - which had some investors worried. Today's news that revenue growth is back on the rise should assuage the concerns.
The company also reported earnings of $1.99 billion ($0.88 per share) in the quarter. That was almost three times what the company reported last year.
The e-commerce giant's two most popular sites, Taobao and Tmall, both posted strong growth as well. Taobao saw its gross merchandise volume increase 33% year over year, while Tmall's was up 81%.
The document also noted that Alibaba stock will not pay a dividend when it hits the market, and there is no plan for a dividend in the foreseeable future. Not paying a dividend is a common practice for newly public companies.
While most of the figures from today's Alibaba IPO update were impressive, the most bullish figure from the document was Alibaba's mobile growth...
In the second quarter, its mobile user base grew to 188 million people - an increase of 25 million from last quarter.
Mobile merchandise sales in the second quarter were nearly $27 billion, almost four times higher than they were last year. Mobile sales accounted for 32.8% of gross merchandise sales, up from 27.4% last year.
Mobile growth has been one of Alibaba's biggest priorities as it plans for its initial public offering. The company has spent much of the last year investing in mobile companies like the messaging app Tango and "the Chinese Twitter" Weibo Corp. (Nasdaq: WB), in an attempt to grow its mobile user base.
Alibaba reported that costs surged to $739 million in the quarter, an increase of 68%. Much of Alibaba's spending in the quarter was tied to investments and acquisitions as Alibaba continues to grow its services prior to the IPO.
With reports of the Alibaba IPO date set for Sept. 16, prospective investors have to be pleased with the timing of today's bullish updates. But the biggest story for the future of Alibaba stock continues to be the enormous growth potential of the Chinese market...