Don't let the recent price slip in gold ETFs fool you – these investments are a great way to play the yellow metal's long-term rise.
The SPDR Gold Trust Exchange-Traded Fund (NYSE Arca: GLD), one of the two major gold ETFs that trade in the United States, dropped more than 1.2% last week, from $124.77 to $123.18.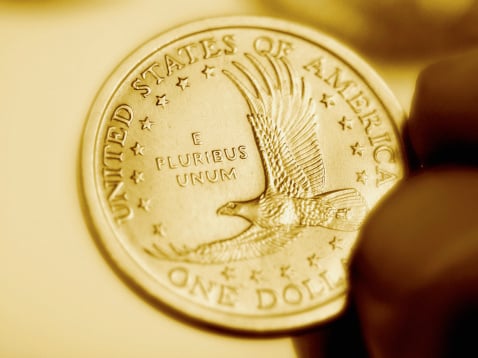 But although short-term losses can be unsettling, investors who hold gold-related securities like gold ETFs have good reason for long-term optimism. Here's why…
Why Gold ETFs Fell Last Week
Gold ETFs are meant to track gold prices. Last week, the price of gold has dropped from $1,300.14 an ounce to $1,281.13 an ounce – a slide of about 1.4%. Therefore, the decrease in the price of the GLD gold ETF is a direct reflection of the falling price of gold.
Gold has been hovering around a two-month low lately, culminating last week in a five-day losing streak. In short, gold prices have been weighed down for over a month now.
Investors with open positions in gold or any gold-related security shouldn't press the panic button, however, because the long-term prospects for gold are anything but grim.
First, let's take a look at why gold prices have fallen this summer…
Gold Has Been Losing Its Luster for Several Reasons
One reason for the prolonged drop in gold prices is that once the price of the yellow metal started its initial descent, automatic sell orders were placed to lock in profits or limit losses. Those additional sell orders cause the price of gold to drop further.
A couple other reasons are also contributing to the fall in gold prices, and both stem from the fact that several recent economic data reports show improvement in the U.S. economy.
The U.S. Department of Labor reported last Thursday, Aug. 21, that 298,000 people filed for initial unemployment benefits during the preceding week. That's a drop of 14,000 from the previous week and is below the psychologically important 300,000 figure.
Improved reports out of the Labor Department could also spur the U.S. Federal Reserve to raise interest rates – and hawkish words in the Federal Open Market Committee Meeting July meeting minutes, released last Wednesday, Aug. 20, alluded to just that possibility.
Last month, some Committee members commented that despite improving labor market numbers, the Fed was not going to increase short-term interest rates earlier than expected. But the meeting minutes revealed that if the economy continues to strengthen more than expected, the central bank may change its mind.
Whether or not the Fed actually adjusts its interest rate schedule, the speculation alone moves markets in a way that's bad for gold prices, and there are two reasons for this…