The Alibaba IPO is expected to take place as soon as Sept. 16, and Alibaba Group Holding Ltd. (NYSE: BABA) has spent the last year preparing to go public by acquiring numerous companies.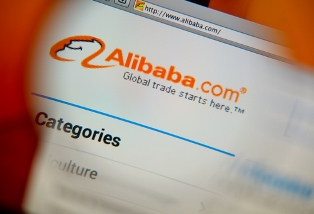 According to Bloomberg, Alibaba has spent roughly $5 billion acquiring either full or partial stakes in numerous companies in the last year. That's a common strategy for companies preparing big IPOs - Facebook Inc. (Nasdaq: FB) famously spent $1 billion on Instagram prior to its IPO.
And Alibaba shows no signs of slowing down its buying spree.  
A recent Forbes report indicates that Alibaba could spend another $5 billion to $10 billion on acquisitions following its IPO.
Many of Alibaba's recent acquisition targets have been U.S. companies. According to the same Forbes report, Alibaba has spent $968 million on U.S. tech firms since 2013. That's the same industry Alibaba will reportedly target after the IPO.
Some of the e-commerce firm's more notable U.S. investments include $215 million in the messaging app Tango, $170 million in the online sports memorabilia seller Fanatics, $120 million on the video game startup Kabam, and an undisclosed amount in the ride-sharing app Lyft. Alibaba had been in funding talks with Snapchat earlier this month that would have valued the photo-sharing app at $10 billion, but those talks fell through.
The string of U.S. acquisitions helps Alibaba increase brand awareness in the United States. The fact that Alibaba has been focusing on tech also helps the company form relationships with some of the most innovative leaders the U.S. tech industry and Silicon Valley has to offer.
Additionally, by investing in various tech and Internet companies, Alibaba can continue to expand its reach over the Chinese Internet market - rather than focusing solely on e-commerce.
But Alibaba isn't the biggest winner in these deals...
The Magic of Alibaba's Pre-IPO Buying Spree
While the deals help Alibaba, they bring even bigger benefits to the purchased companies - benefits they wouldn't have found on their own. 
Take the messaging app Tango. The $215 million Alibaba paid was for a minority stake in the company, estimated between 20% and 25%.