Tesla Motors Inc. (Nasdaq: TSLA) stock hit an all-time high of $272 today, after the company signed a deal with China's second-largest mobile phone company to build 400 charging stations in 120 Chinese cities.
The partnership with China United Network Communications Corp. sent the Tesla stock price up more than 3% from yesterday's closing price of $263.86.
In addition to hundreds of charging stations, the two companies will also be building 20 "supercharging" stations across the country, which work 16 times faster than traditional stations.
According to Tesla spokeswoman Peggy Yang, the automaker will be providing the charging equipment while China Unicom supplies the land.
Chief Executive Officer Elon Musk has long considered China a major part of Tesla's future. The company allowed Chinese consumers to preorder Model S sedans last August, and Tesla delivered its first vehicles to the country in April.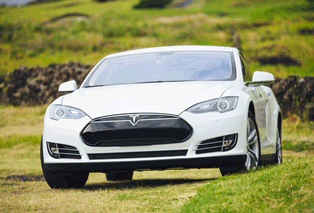 At the time, Musk stressed the importance of the Chinese market, saying "In dollar terms I think over time we'll probably end up investing hundreds of millions of dollars in charging infrastructure in China."
"At some point in the next three or four years we'll be establishing local manufacturing in China," Musk said. "China is very important to the future of Tesla."
The Chinese government is also betting big on the electric vehicle (EV) market. Earlier this year, government officials announced that they want 500,000 electric and plug-in hybrid vehicles operating in the country by 2015, and 5 million by 2020.
A Bloomberg report today suggests that the Chinese government may provide up to $16 billion for charging station construction to spur clean-car sales. In July, the government also mandated that 30% of all government vehicles must be electric-powered by 2016.