The Tesla stock price reached another all-time high today (Tuesday) of $284.89 after analysts from Stifel Nicolaus upgraded the stock from a "Hold" to a "Buy," and set a price target of $400.
At today's high, Tesla Motors Inc. (Nasdaq: TSLA) stock was up 5.6% from Friday's closing price. TSLA stock is now up more than 21% in the last month and 88% year to date. Reaching the $400 price target would be a 40% gain from today's high.
Stifel analysts admitted that they have been cautious on the stock all year, and were even reluctant to upgrade it considering there are short-term questions of profitability. According to the statement, there are several concerns regarding EPS outlooks and looming construction costs, but "the reality is, these issues simply do not matter with respect to Tesla's stock."
"Tesla sentiment is like a freight train, in our view, benefiting from a well-manicured growth story that has caught the eye of a much broader investor base relative to most auto stocks," Stifel's James Albertine wrote to investors. "Tesla has positioned itself as the smart vehicle of the future, with a glimpse into smart purchasing and smart infrastructure."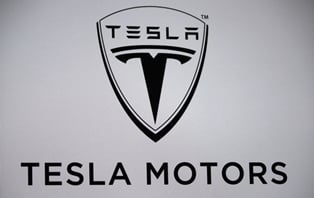 The Stifel recommendation follows last week's news that Tesla had entered a partnership with the Chinese mobile phone company China United Network Communications Corp. to build 400 charging stations in 120 Chinese cities. Additionally, the companies will be building 20 "supercharging" stations in the country, which can charge vehicles 16 times faster than traditional stations.
The China news sent the Tesla stock price to $272 per share, an all-time high at the time. But according to Money Morning's Chief Investment Strategist Keith Fitz-Gerald, TSLA is going much higher than that...
"I believe TSLA stock will double within the next 12 months," Fitz-Gerald said. "This company is on track to see a stock explosion that will make its surge back in the spring of 2013 look like a speed bump."
What's Driving the Tesla Stock Price Now