Tesla Motors Inc. (Nasdaq: TSLA) has reportedly chosen a site in Nevada for the future home of the Tesla Gigafactory, a $5 billion project that is expected to revolutionize lithium-ion battery production.
According to sources at the Nevada governor's office, the location "[is] a go, but they are still negotiating the specifics of the contract."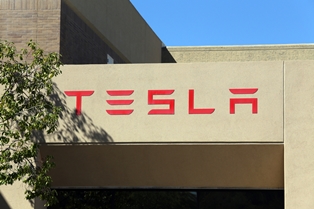 Nevada's Governor Brian Sandoval will hold a press conference at 4 p.m. in Carson City, Nev., today (Thursday). A media advisory from the state said that the governor will make a "major economic development announcement.''
Tesla Motors Inc. (Nasdaq: TSLA) had been scouting locations in Arizona, California, Nevada, New Mexico, and Texas for the plant.
Chief Executive Officer Elon Musk has previously stated that he wants to begin construction by the end of 2014, and have the plant operational by 2017. The company's timeline calls for the plant to reach maximum capacity by 2020, at which point it will be able to supply power for more than 500,000 vehicles annually.
Tesla is expecting to spend around $5 billion on the construction of the factory, and will employ approximately 6,500 people at the facility.
In July, Tesla announced that the Japanese electronics giant Panasonic had joined as an investing partner in the new mega-factory. Panasonic will reportedly be investing between $200 and $300 million, but that number could climb as high as $1 billion.
Panasonic will be responsible for the equipment used to build the lithium-ion batteries. Tesla will be handling the costs of the buildings and the site.
The Tesla stock price was up more than 1% today following the report. Investors should expect another jump in TSLA stock if the governor's announcement does indeed deal with the Gigafactory.
Tesla shares have been trading at all-time highs this week, near $288 per share, following a new partnership in China and a stock recommendation from Stifel Nicolaus.
However, Money Morning's Chief Investment Strategist Keith Fitz-Gerald believes that the Tesla stock price is going much higher than that in the next year. And the Gigafactory is a major reason why...
Tesla Gigafactory Will Send TSLA Stock Soaring