Despite an overall slump in retail sales this year, some thriving retail stocks to watch have popped up – companies that are growing sales, many in the double digits.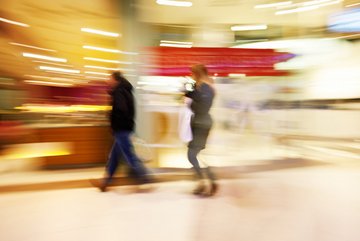 These retailers have done a better job of adapting to both the shift toward more online shopping as well as the aftermath of a recession that has left many Americans with less money to spend. 
The proof is in the numbers. While overall U.S. retail sales rose about 4.2% in 2013, the fastest-growing retailers had sales increases of more than twice that.
What we're seeing is a massive shift in the retailing landscape as more conventional stores such as Macy's Inc. (NYSE: M), Target Corp. (NYSE: TGT), and Wal-Mart Stores Inc. (NYSE: WMT) have all missed on earnings in recent months.
The following list of 10 retail stocks to watch had the largest percentage gains in U.S. retail sales between 2012 and 2013, according to STORES' Top 100 Retailers report.
Retail Stocks to Watch: America's Fastest-Growing Retailers
Retail Stocks to Watch No. 10: Starbucks Corp. (Nasdaq: SBUX)
One-year retail sales growth: 9.4%
Total 2013 U.S. sales: $9.6 billion
As big as Starbucks has become, the ubiquitous coffeehouse showed last year it can still manage serious growth. In addition to opening 400 new stores (it has over 11,000 in the United States alone), SBUX used its acquisitions of La Boulange (bakery goods), Evolution Fresh (juices), and Teavana (tea beverages) to add new products. Starbucks could easily make this list again next year. SBUX closed at $77.48 Tuesday.
Retail Stocks to Watch No. 9: Signet Jewelers Ltd. (NYSE: SIG)
One-year retail sales growth: 9.5%
Total 2013 U.S. sales: $3.6 billion
Signet likes to grow by acquisition, as it has gobbled up Kay Jewelers, Jared, Earnest Jones, H. Samuel, and, earlier this year, Zales. Signet also increased its number of U.S. stores in 2013 by 10.4% to 1,471. The stock is up 15.6% over the past month. SIG closed at $117.54.
The remainder of these stocks to watch all had sales increases of more than 10%…