Last week, the producers at CNBC asked me to appear on one of their programs to explain why tech is once again leading the market to record highs.
That's kind of ironic.
When I appeared on the popular financial channel in early June, I was peppered with tough questions about why tech stocks were lagging the market.
I told the interviewers not to worry and predicted that tech shares would rebound into a major rally that would power the overall stock market to new highs.
And I was right.
I'm telling you that story to underscore the risks of giving up on technology.
That's why I'm going to spend today sharing the one technology investment you should invest in regularly.
In fact, it should form the foundation of every investor's portfolio. And it's the one tech investment to buy now and never sell.
If you follow my advice on this, I can make you two promises. Decades from now, you'll recall this move as a difference-maker in your life.
And you'll be well down the road to meaningful wealth…
A World Built by Tech
Let's start today's discussion by taking a look at some critical data. The Dow Jones Industrial Average again closed above 17,000 last week. But this blue-chip index is lagging tech shares.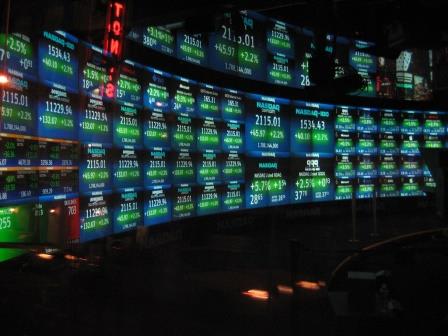 So far this year, the tech-centric Nasdaq Composite Index is up 9.5%, beating the Dow by nearly 180% over the period.
That sort of divergence is why I like to remind investors that the road to wealth is paved by tech.
Just look at the world around you. From lightbulbs and jetliners to semiconductors and smartphones, tech continues to produce profitable breakthrough after profitable breakthrough.
These advances can make savvy investors like you wealthy.
By always having a significant chunk of your portfolio invested in the tech sector, you can ride the big trends that produce hefty corporate profits – and big shareholder returns.
I'm talking about things like the Mobile Revolution.
I'm taking a look at a new report by the online trade publication Internet Retailer. According to this report, sales by the world's 500 leading mobile commerce retailers will reach $84 billion in 2014.
That represents a stunning 80% increase from last year.
And that's just one aspect of the mobile sector. Semiconductors, a very closely related segment, are also doing extremely well.
Remember, semiconductors are a big part of why mobile devices have become so sophisticated. The synergy between the two helps explain why the chip sector is such a fertile place to invest today.
But it's not the only reason.
Join the conversation. Click here to jump to comments…
About the Author
Michael A. Robinson is one of the top financial analysts working today. His book "Overdrawn: The Bailout of American Savings" was a prescient look at the anatomy of the nation's S&L crisis, long before the word "bailout" became part of our daily lexicon. He's a Pulitzer Prize-nominated writer and reporter, lauded by the Columbia Journalism Review for his aggressive style. His 30-year track record as a leading tech analyst has garnered him rave reviews, too. Today he is the editor of the monthly tech investing newsletter Nova-X Report as well as Radical Technology Profits, where he covers truly radical technologies – ones that have the power to sweep across the globe and change the very fabric of our lives – and profit opportunities they give rise to. He also explores "what's next" in the tech investing world at Strategic Tech Investor.