To hear some analysts tell it, geopolitics and the weather are exogenous events when it comes to energy prices.
That is, somehow crude oil prices would operate quite "rationally" if it weren't for either of them.
According to these guys, supply and demand is what drives the market, and from time to time these "outside elements" only muddle things up.
Well, I hate to break it to them, but there hasn't been a "normal" market for some time now.
To assume that Mother Nature dumping snow, Vladimir Putin misplacing his army somewhere in Ukraine, and/or the Middle East falling into chaos are just one-off occurrences is simply not rational.
That type of thinking can be costly. Plain and simple, when energy investors disregard the weather, the geopolitical, or both, they lose money.
So as we begin the fourth quarter, I'm going to handicap where oil prices are likely headed next…
Where Crude Oil Prices Go From Here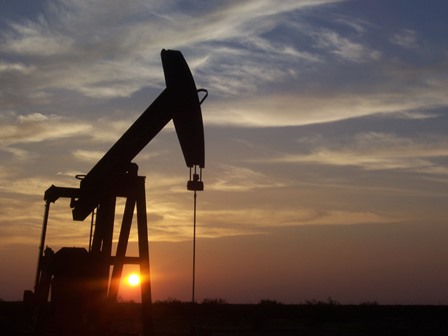 When it comes to crude oil prices, geopolitical events will have the widest sway.
Despite the fact that North America is rapidly approaching self-sufficiency, thanks to tight and shale oil reserves, oil remains in an integrated global market.
As such, events abroad will still impact U.S. prices regardless of how much more oil is added to the domestic market from local drilling. And remember, the cross-border trade in oil is also directly affected by flows from both ends (the raw crude produced and the processed volume). U.S. refineries just happen to have become the largest exporters of refined oil products in the world.
As a result, crisis situations will continue to weigh on the oil market, even here at home.
As it stands, the crises in both Ukraine and Iraq have been discounted by traders because of the time of year and the adequate supply. Traditionally, August and September are the months when oil demand lags.
Even the unraveling in Libya, and the cut-off of its supply, hasn't been enough to send oil prices higher.
This will certainly change, but absent a major geopolitical collapse, I just don't foresee a rapid jump in crude oil prices. The key here, however, is this:
Join the conversation. Click here to jump to comments…
About the Author
Dr. Kent Moors is an internationally recognized expert in oil and natural gas policy, risk assessment, and emerging market economic development. He serves as an advisor to many U.S. governors and foreign governments. Kent details his latest global travels in his free Oil & Energy Investor e-letter. He makes specific investment recommendations in his newsletter, the Energy Advantage. For more active investors, he issues shorter-term trades in his Energy Inner Circle.