Because of its epic size, the Alibaba IPO can't escape the comparisons to Facebook Inc.'s (Nasdaq: FB) IPO.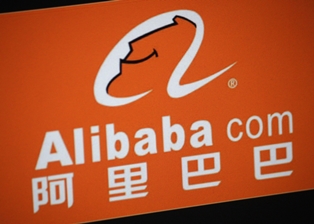 The $16 billion the Facebook IPO raised in 2012 made it the largest tech IPO of all time, a record the Alibaba IPO will almost certainly beat when it comes to market in the next two weeks and raises some $20 billion.
For Alibaba the comparisons are unwelcome, considering FB stock dropped more than 50% in its first three months.  
But those buying into Alibaba stock can take solace in the fact that while their sizes are being compared, the Alibaba IPO and Facebook IPO are not equal.
In fact, Alibaba Group Holding Ltd. (NYSE: BABA) will end up being the big winner when all is said and done.
And not just because of the IPO size. Alibaba's financials look much more bullish than Facebook's did before its IPO...
Alibaba IPO vs. Facebook IPO - the Tale of the Tape
Currently, both companies are posting similar revenue totals. In the last quarter, Facebook had revenue of $2.9 billion while Alibaba's was $2.54 billion.
However, when you compare where Facebook was at the time of its IPO to where Alibaba is now, you see a huge disparity. In the entire year leading up to the Facebook IPO, the social media company had revenue of just $3.7 billion. That's only $1.16 billion more than Alibaba had in the quarter leading up to its IPO.
Another important statistic is net income.  
In their last quarterly reports, Alibaba had $1.99 billion in net income compared to Facebook's $1.39 billion. Alibaba's net income was up 175% from the previous year, while Facebook's was up 147%.
Again, the numbers are close now, but the gap is wider if you look back to the time of the Facebook IPO. In the entire year of 2011, FB had net income of just $1 billion. Alibaba has nearly doubled that in just one quarter.
Finally, monthly active user total is another crucial comparison.
Facebook last reported a monthly active user (MAU) base of 1.32 billion in the second quarter, which is much higher than Alibaba's 271 million active users. However, Alibaba generates more revenue per user, approximately $9.37 in the second quarter compared to Facebook's $2.20.
And Alibaba isn't just making more money per user, it's also growing its user base much faster.
In its IPO update, Alibaba noted that MAUs had grown 51% year over year. That far outpaced Facebook's MAU growth of just 14% year over year from the last quarter.
Alibaba already has an edge in some key financial figures as it heads into its initial public offering, and the gap with Facebook should only expand going forward.
That's because the market Alibaba operates in is experiencing explosive growth...