Invest in Amazon stock (Nasdaq: AMZN) today, and you're investing in many industries at once.
The world's largest online retailer has expanded beyond its humble beginnings as an online bookstore to become a seller of furniture, apparel, jewelry, groceries, original video content, Amazon-made devices, and more.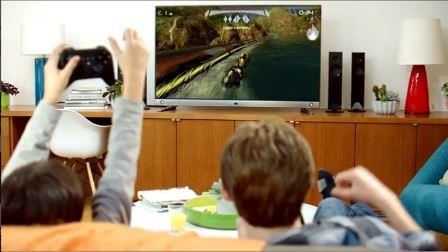 Customers playing Amazon games on Amazon Fire TV.
But the newest of Amazon's niches, the gaming industry, is ripe to deliver Amazon stock - and its investors - massive upside.
"These guys leave no stones unturned for the next dollar they can bring in," said Money Morning Defense & Tech Specialist Michael A. Robinson. "Amazon is constantly upselling, cross-selling, and looking for new products, and they're great at it."
You see, in 2004, the global video game market, which includes video game console hardware and software, and online, mobile and PC games, was valued at $10.3 billion. By 2013, it had climbed to $93 billion, and by 2015, it's projected to rise to $111 billion, according to research firm Gartner Inc.
The mobile gaming boom is even more impressive. Revenue there is expected to double from $13.2 billion to $22 billion in just two years, between 2013 and 2015.
"As mobile devices continue to grow, the mobile game category will show the biggest growth due to the entertainment value provided by games compared with other app categories," Gartner research director Brian Blau said. "Moving forward, game developers will need to constantly deliver compelling games as the growth of content and platform choices drives game players in divergent directions."
Here's a closer look at how Amazon's going to cash in on the gaming industry explosion...
AMZN's Expansion into Gaming
Amazon's expansion into the gaming industry began back in August 2012, when the company announced the addition of a gaming department, "Amazon Game Studios." It released a free-to-play social game called "Living Classics" shortly thereafter. On Nov. 1, 2012, the company released its first-ever Android-based mobile game called "Air Patriots," available through Amazon's app store and on Google Play.
But this year Amazon's trek into gaming really heated up...