The Alibaba IPO price could reach as high as $24.3 billion, after Alibaba Group Holding Ltd. (NYSE: BABA) announced Friday that it will be pricing its shares between $60 and $66 per share.
At the midpoint of that range, the company will have a valuation of approximately $155 billion.
Alibaba plans to sell a total of 320.1 million American Depositary Shares, which would be worth roughly $21 billion if they are sold at the high end of the range. The company also noted that the deal's underwriters may end up buying more shares following the IPO, bringing the total to $24.3 billion.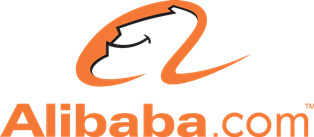 A price that high would make the Alibaba IPO the largest public offering in history. The Agricultural Bank of China Ltd. currently holds the world record for largest IPO, having raised $22 billion in 2010. Visa Inc. (NYSE: V) raised $19.65 billion in 2008, making it the largest U.S. IPO ever.
The company is beginning the "roadshow" portion of its IPO process today (Monday), and will hold more than 100 meetings in cities including Hong Kong, Singapore, London, New York, Boston, Los Angeles, and San Francisco.
Following the roadshow, Alibaba stock is expected to begin trading on the New York Stock Exchange on Friday, Sept. 19.
Through the offering, Alibaba will be selling roughly 123 million of the total 320 million shares. Founder Jack Ma, Vice Chairman Joe Tsai, and Yahoo! Inc. (Nasdaq: YHOO) will be selling the remaining shares.
According to The Wall Street Journal, Alibaba chose a lower price range for its shares to encourage long-term investors to buy into the stock. The company also wants to avoid a similar IPO flop like Facebook Inc.'s (Nasdaq: FB) in 2012.
"The company has taken a conservative stance with its pricing, just to prevent a repeat of the Facebook IPO," Morningstar's equity strategist R. J. Hottovy told The Journal.
At the time, many thought FB's $38 per share was high, and the stock dipped more than 50% in its first three months. Alibaba wants to avoid a similar situation.
"The pricing is intriguing, based on the growth profile and the profitability profile, and frankly, the dominance of the franchise in the Chinese market," Cupps Capital Management's Chief Investment Officer, Andrew Cupps, told The Journal.
For investors, an Alibaba IPO price range of $60 to $66 may not seem "conservative" at first glance (Visa priced its shares at $44 in 2008). However, numerous bullish figures, including the growing Chinese market, suggest that Alibaba stock could climb much higher than $66...