One of the adages of investing is to look for things that people absolutely must have, and nothing fits that definition more than water.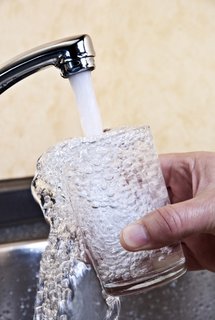 And with droughts and water shortages becoming increasingly common, investing in water stocks – particularly water utilities that pay dividends – makes more sense than ever.
Almost every part of the world has some sort of issues with their water supply. Some 780 million people don't have access to clean drinking water.
Even the United States has its water woes.
Just look at what's been going on in California in recent years. Last year was the driest year on record, and this year hasn't been any better. Many key reservoirs are falling dangerously below capacity.
And now the U.S. Geological Survey estimates that the chance of a decade-long drought in the Southwest is "at least 80%."
This is nothing short of a crisis, but more than that, it's a crisis that government and business have no choice but to solve.
That makes it a prime investing opportunity.
When it comes to investing in water stocks, dividend-paying utilities are a particularly good option. Such companies not only provide steady income, but also will deliver capital appreciation over time.
Investing in Water Stocks: Try These Five Utilities
We've found five dividend-paying water utility stocks that all offer a yield of at least 2.6%.
Investing in Water Stocks Pick No. 1: American Water Works Co. Inc.  (NYSE: AWK)
Dividend yield: 2.6%
American Water Works is the largest publicly traded water utility in the United States, serving 14 million people in more than 40 states. A growth-by-acquisitions has ensured constant increases in earnings. That's also helped AWK continue to raise its dividend, which it has done for five consecutive years. Since American Water Works is trading near its 52-week high, it's within 4.3% of its $52.62 one-year target. But over time it's a solid, dependable investment – since we first recommended it in Oct. 2011, the stock is up 65%. AWK closed at $50.51 on Friday.
The rest of these water utilities are smaller companies, but the stocks have greater potential upside…