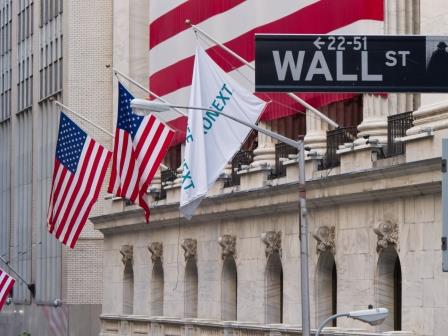 More than three years have passed without a stock market correction. That has investors, traders, analysts, and economists wondering if and when a stock market correction will occur.
Indeed, the historical average is for one correction (a decline of at last 10%) occurring about every 12 months. So, it appears markets are way overdue for a correction, or at the very least a sizable pullback.
Legendary investor and billionaire businessman Sam Zell is among the market mavens who believe a stock market correction is near.
The iconic founder of Equity Group Investments shared his views on the subject Wednesday on CNBC.
"The stock market is at an all-time high, but economic activity is not at an all-time high," Zell said. "People have no place else to put their money, and the stock market is getting more than its share. It's very likely that something has to give here."
Mounting geopolitical tensions between Ukraine and Russia, as well as growing threats from ISIS (the successor of Al-Qaeda), has Zell worried.
"I don't remember any time in my career where there have been as many wild cards floating out there that have the potential to be very significant and alter people's thinking," Zell continued. "If there's a change in confidence or some international event that changes the dynamics, people could in effect take a different position with reference to the market."
With rumblings of a correction growing every day, and markets entering the seasonably shaky month of September, some market participants are indeed on edge.
A number of analysts acknowledge that a pullback is coming. Industry experts cite the abundance of complacency in the markets and stocks' record run. Both are a major concern. It also makes a correction likely.
"I would be super careful as an investor being uber, uber-bullish right now after the huge move," Brian Belski, chief investment strategist at BMO Capital Markets, told The Wall Street Journal a few weeks back.
Also of concern is the lack of corporate growth reported in second-quarter 2014 results.
"Almost every company has missed on the revenue side, which is a reflection that there's a demand issue," Zell said. "When you got a demand issue it's hard to imagine the stock market at an all-time high."
Zell says even with interest rates sitting at rock-bottom levels and earning next to nothing for savers, this is the first time he can ever remember where sitting on cash "isn't such a terrible thing."
In fact, new research shows that legendary investor Warren Buffett is sitting on a record-high cash pile.
We just conducted an important interview that highlights this data, as well as the big reason why so many big-name investors have kept cash hordes growing instead of invested.
Take a look - the info contained here has a major effect on your money.
Related Articles: