The top 10 penny stocks of 2014 have seen tremendous gains, one as high as 33,000% since January.
That's why investors hunt for top penny stocks – they have the potential to transform portfolios in a very short period of time.
While some of the top penny stocks on this list have returned incredible gains for their shareholders, not all penny stocks are great investments. There are numerous risks involved with penny stock trading, including illiquidity and shady reporting standards.
For Money Morning readers, we've separated the smart investments from the duds to compile this list of the top 10 penny stocks of 2014.
Here are some of this year's biggest-gaining penny stocks; they've all posted gains of at least 180%…
Top 10 Penny Stocks of 2014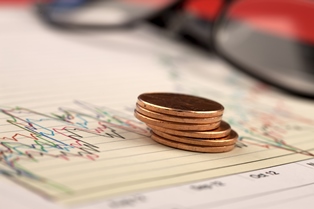 Med-Cannabis Pharma Inc. (OTCBB: MCPI) has been the biggest penny stock winner of 2014 so far, posting an incredible 33,233% year-to-date gain. Pot penny stocks have seen some huge share-price climbs this year, but MCPI has rewarded shareholders the most.
The case with MCPI is a strange one. The company was formerly known as SW China Imports, and was involved with selling wigs and hairpieces to U.S. retailers. However, in June the company purchased a medical marijuana dispensary company and completely changed its name. From there, the stock skyrocketed from $0.07 a share to a high of $1.14. At the beginning of January, the stock was worth approximately one-fifth of a penny, and now it trades near $0.50.
Investors need to exercise caution when buying penny stocks that trade "Over-the-Counter" (OTC), as they're not subject to the same filing requirements as stocks on the Nasdaq or NYSE. They can return wild gains like MCPI has, but they can also plummet just as quickly. MCPI is also an illiquid stock, averaging just 84,000 shares traded a day. That illiquidity can make it difficult to sell shares once they've been purchased and can leave investors holding the bag if the price drops significantly. This is not the type of penny stock Money Morning would recommend, as it is an extremely risky investment.
First Physicians Capital Group Inc. (OTCMKTS: FPCG) is based in California and provides support staff at several hospitals and medical centers. At the beginning of the year, FPCG traded at fractions of a penny. Currently, it's worth almost $0.50, and has posted a year-to-date gain of 13,991%. While those gains are impressive, FPCG stock is another illiquid stock. The penny stock averages a trading volume of just 1,784 per day, and has a market cap of just $9.7 million, which makes it another risky investment.
Creative Edge Nutrition Inc. (OTCMKTS: FITX) is another OTC stock that makes the list with a gain of 1,194% since January. FITZ markets and sells nutraceuticals and health supplements. FITX has a market cap of $229 million and averages a trading volume of 12.5 million shares. At the beginning of 2014, FITX was trading at fractions of a penny, and now the stock is valued at more than $0.06 each. FITX reached a peak of $0.11 in February, but has traded closer to $0.06 all summer.
While those three top penny stocks posted huge gains in 2014, they are all OTC stocks that carry more risk than most investors are comfortable with. Fortunately for investors, these seven penny stocks below trade on major indexes, and have all had year-to-date gains of at least 183%…