The Alibaba IPO is expected to raise as much as $24.3 billion next week when Alibaba Group Holding Ltd. (NYSE: BABA) prices its shares on Thursday, Sept. 18.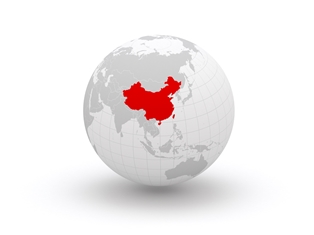 That would make the Alibaba IPO the largest initial public offering of all time, ahead of the $22 billion the Agricultural Bank of China Ltd. raised in 2010, and the $19.65 billion Visa Inc. (NYSE: V) raised in 2008.
Throughout the Alibaba IPO process, Money Morning's Executive Editor Bill Patalon has been following the company and the Chinese market carefully. With more than 22 years of experience as a financial journalist – and dozens of journalism awards, including top honors from the Associated Press – Patalon is uniquely qualified to analyze the Alibaba IPO, and the Chinese market.
And now, he's uncovered a major shift in the Chinese e-commerce industry. One that should drive Alibaba and BABA stock for years to come.
Here's his take…
Alibaba IPO: Chinese E-Commerce a "Lifestyle"
Back in 1996, when I was working as a business reporter covering Eastman Kodak Co. for Gannett Newspapers, I was posted to China and Japan for a month on a special investigative project. I've also had some dealings with Vietnam, through their Voice of Vietnam global broadcasting service. So I've had the chance to see how Asian economies operate – a lot of it firsthand.

In Beijing, the country crafts and operates by a series of plans that contain goals for certain sectors – and initiatives aimed at helping get those goals achieved.

And with China's E-Commerce 12th Five-Year Plan (2011-2015), that country's Ministry of Industry and Information Technology unveiled policies aimed at making China a true global powerhouse in e-commerce… I'm talking a bona fide worldwide leader in this digital transactional realm.

And in that plan is a very interesting element – something I believe is destined to benefit Alibaba in a major way.

You see, Beijing wants the country to be a global leader in e-commerce, but it wants to shift that sector's focus – a shift that's in line with the overall push to change China from an investment-heavy growth model that focuses on exports, into an economy that's much more consumer-driven. That would make it more like what we have here in the United States.

A shift like that will boost domestic consumption – especially spending by consumers – in a big way.

By the end of last year, China was already leading most (if not all) other countries in both consumer-to-consumer purchases, and business-to-consumer purchases.

Because of some cultural differences between the United States and China, Jack Ma, the founder of Alibaba, believes his company will find an even more receptive audience – and greater growth opportunities – in its home market than a company like Amazon.com Inc. (Nasdaq: AMZN) will find in its home market here. In an interview, Ma actually said that "in other countries, e-commerce is a way to shop; in China, it is a lifestyle."

I know from my time in China that Ma is right. And here's one specific example that illustrates what he means….

Money Morning members, continue reading for the rest of Bill Patalon's take on the Chinese e-commerce business, and the impact it's having on the Alibaba IPO. Plus, learn how you can start profiting from Alibaba now, a week before the Alibaba IPO…