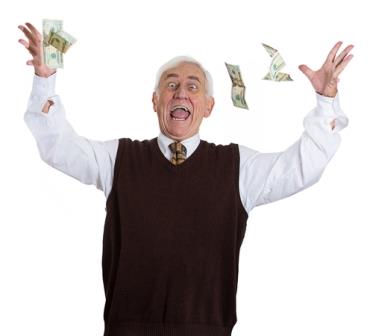 Many investors believe the best dividend stocks to buy are simply those that provide steady income - the price per share moves slowly over time, not offering much in the way of capital gains.
And the current near-zero interest rate environment has proven a big enough boon to make income-only investments more than worthwhile.
But that's about to change...
It's time to consider dividend stocks that deliver more than just income, as the U.S. Federal Reserve announced in July it will likely raise rates sooner than expected.
That's why we've compiled a list of four dividend stocks that do just that. These income payers are making brilliant moves right now to set up big share-price gains in 2015.
Four of the Best Dividend Stocks to Buy Now
Siemens AG (OTCMKTS ADR: SIEGY)
Siemens is a German giant with a 150-year-plus pedigree. German Chancellor Angela Merkel has called it "a flagship of the German economy." With operations all over the world, the engineering company has business in energy, healthcare, and infrastructure.
For instance, in the first half of 2014, SIEGY was responsible for 81% of the global offshore wind turbine market. It has more than 1,000 traffic control centers globally - more than any other company. And through innovative medical imaging machines, hearings aids, and more, Siemens' healthcare business has become its most profitable division.
The company brought in a whopping $6.1 billion in net profits on revenue of $104.5 billion in 2013. Trading at roughly $125 a share, SIEGY has a market cap of more than $111 billion and strong financials.
"It has a 7% operating margin, and a 17% return on equity," Money Morning Defense & Tech Specialist Michael A. Robinson said in August. "In its most recent quarter, it grew earnings per share by 111% and last year generated some $5.1 billion in free cash flow. And it pays a roughly 3.2% dividend."
But what makes Robinson call this a top dividend stock to own in 2015 is what Siemens is doing to deliver on share price.
First, it appointed new Chief Executive Officer Joe Kaeser in July 2013, and what he's doing now will grow Siemens' business even more - and improve profits.