For investors looking for the best penny stocks to buy, the biotech sector offers some of the best investment opportunities on the market.
Despite the fact that biotech stocks have been up and down in 2014, Money Morning's Bioscience Investment Specialist Ernie Tremblay sees great profit opportunities for the rest of 2014.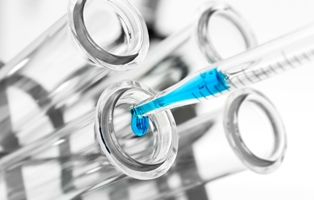 "The Nasdaq Biotechnology Index (NBI) gained 20% in January/February 2014, then plunged 24% over the next six weeks, only to regain 16% by early this month," Tremblay said. "So what's going on? The market breathes in, and the market breathes out. After an overall gain of 130% over the past three years, an adjustment should come as no surprise to anyone. But that's all it is. There's no bursting bubble."
In fact, Tremblay believes that strong growth in prescription drug sales, growth in FDA drug approvals, increasing orphan drug development, and an aging U.S. population are all reasons to invest in biotech stocks now.
Now, penny stock investing is always risky. Penny stocks have the ability to bring massive profits in a short period of time, but they can also crash quickly. That's why Money Morning experts agree that penny stocks should only represent a small percentage of your investing capital - and you should do your research before buying.
That strategy still allows investors to profit from huge penny stock gains, while also minimizing risk.
That said - here are three of the best penny stocks in biotech to buy now...
Three Best Biotech Penny Stocks to Buy Now
Biotech Penny Stocks to Buy No. 1: Neuralstem Inc. (NYSE: CUR) produces neural stem cells of the human brain and spinal cord in commercial quantities.
At the end of July, Neuralstem completed phase 2 clinical trials of its ALS treatment NSI-566. The company also completed phase 1 trials for a chronic spinal cord injury treatment earlier this summer.
According toTremblay, passing FDA clinical trials is very difficult and investing in these companies facing trials can be very risky. However, passing those trials can bring huge profits to the company and its investors.
"A drug that succeeds in treating complex, treatment-resistant diseases would be a huge win not only for patients, but for investors as well," Tremblay said. "And when the market smells a whiff of success in the air, even during phased clinical studies, the prices often go wild."
CUR stock trades at $3.72, a 31% increase from the start of August. The penny stock has a 52-week range of $2.02 to $4.81.
Any additional news about CUR's clinical trials, could send the stock soaring in the coming months.
Money Morning Members, keep reading for two more of the best biotech penny stocks to buy now...