The Alibaba IPO could be the largest initial public offering ever as Alibaba Group Holding Ltd. (NYSE: BABA) looks to raise as much as $24.3 billion when it prices its shares on Sept. 18.
But because it's a Chinese company, many U.S. investors are still asking "What is Alibaba?"
The short answer: It's the largest e-commerce company in the world's largest e-commerce market.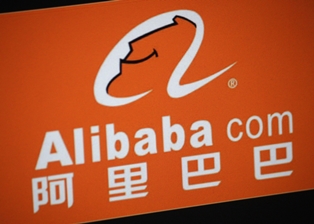 Alibaba was created in 1999 when Founder and Chairman Jack Ma left his job as an English teacher to launch the online marketplace - an industry he knew little about.
Now - 15 years later - the company is expected to have a valuation of $155 billion when it prices its shares between $60 and $66 next week.
E-commerce accounts for most of Alibaba's business. In 2013, 84% of the company's revenue came from online shopping. That's notable considering revenue reached $2.54 billion last quarter.
Its two most popular sites, TaoBao and Tmall, are the biggest revenue generators for the company. In 2013, Taobao handled $177 billion in transactions while Tmall handled $70 billion. By comparison, Amazon.com Inc. (Nasdaq: AMZN) and eBay Inc. (Nasdaq: EBAY) accounted for $100 million and $54 billion respectively.
Its namesake site, Alibaba.com, bills itself as the world's largest online business-to-business trading platform for small businesses.
And those are just a few of Alibaba's e-commerce sites. The company also operates a "limited-time only" discount site called Juhuasuan, a comparison shopping site named eTao, and a U.S. online boutique shop called 11 Main.
But labeling Alibaba as just an e-commerce company, or even calling it the "Amazon of China" doesn't do the company justice.
Alibaba is much more than just an e-commerce giant...
Alibaba IPO: A Growing Empire
One of Alibaba's largest sites, Alipay.com, was launched in 2004 and is a third-party payment service that processes online transactions for Alibaba. It operates similarly to PayPal, which handles eBay's transactions. Alipay handled 78% of Alibaba's gross merchandise volume in the quarter ending in March, and has been valued by Bloomberg at approximately $25 billion.
Another major undertaking has been cloud computing, which Alibaba first became involved with in 2009.
The company owns Aliyun.com, a site designed mostly for mobile devices, which allows users to store e-mail, web searches, and other information in the cloud. In the Alibaba IPO filing, the company reported 2013 revenue of $105 million from its cloud computing business.
Alibaba has also been operating China Yahoo! since 2005, when Alibaba and Yahoo! Inc. (Nasdaq: YHOO) first formed their partnership.
And while Alibaba has all of these major businesses under its umbrella, one of the most encouraging signs this year has been the number of acquisitions the firm has made.
In the year leading up to its IPO, the company has spent more than $5 billion on acquisitions. These purchases have brought Alibaba into numerous industries, including: cable television, mobile computing, logistics, online video, video games, professional soccer, online real-estate, and brick-and-mortar retail, among others.
Some of the most notable purchases include a partial acquisition of ChinaVision Media Group for $800 million, the Guangzhou Evergrande Football Club for $1.2 billion, and China's most popular mobile browser, UCWeb, for $630 million.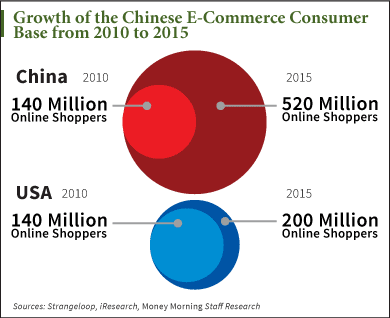 As Alibaba stock begins trading, investors will want to see Alibaba continue to expand into various industries. This past year is a good indication that Alibaba will continue to do just that.
But for now, the most important factor for Alibaba is still its e-commerce business. And the timing couldn't be better for Alibaba, because the Chinese e-commerce industry's growth forecast is extremely bullish...