With nuclear power bouncing back worldwide, and the number of global uranium mines declining, the signs are building that uranium prices are poised to head higher.
After stabilizing under $30 per pound, prices have begun to rebound, posting their largest gain in more than 30 months. Since Aug. 4, the cost of uranium has climbed by 13.91%.
And given the current labor unrest in Canada, that could be just the beginning of the move...
At the end of August, Cameco Corp. (NYSE: CCJ), the main Canadian supplier, locked workers out at the McArthur River mine and Key Lake mill in the Athabasca basin after a strike notice from the union.
As of today, talks to end the first strike in the company's history have still not been scheduled.
And while both management and analysts have stated the disturbance will have little impact in Cameco's ability to fill orders, the strike/lockout has had an immediate impact on prices nonetheless.
Due in part to the strike, uranium prices have jumped from $28 a pound this summer to more than $32 on Sept. 10.
Prices are higher even though the supply remains ample, even if the calculations go no further than the uranium Cameco has in its own stockpiles. The company can get by on its existing inventory and other sources to meet its sales obligations.
Uranium Prices: The Atomic Beat Goes On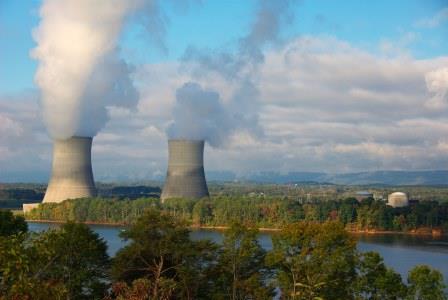 Nonetheless, the market reaction does point to a simple ongoing fact when it comes to uranium prices: A crunch in supplies is certainly coming - as more nuclear power plants are planned and added internationally.
That means any interruption of production anywhere in the world will have an effect on prices.
You see, while the supply side of the equation has buttressed prices, a demand side push is expected as well, especially given the faster than expected move by Japan to reenter the nuclear power market after Fukushima.
In short, the atomic beat goes on... even in places like Japan.
Here's why...
Join the conversation. Click here to jump to comments…
About the Author
Dr. Kent Moors is an internationally recognized expert in oil and natural gas policy, risk assessment, and emerging market economic development. He serves as an advisor to many U.S. governors and foreign governments. Kent details his latest global travels in his free Oil & Energy Investor e-letter. He makes specific investment recommendations in his newsletter, the Energy Advantage. For more active investors, he issues shorter-term trades in his Energy Inner Circle.