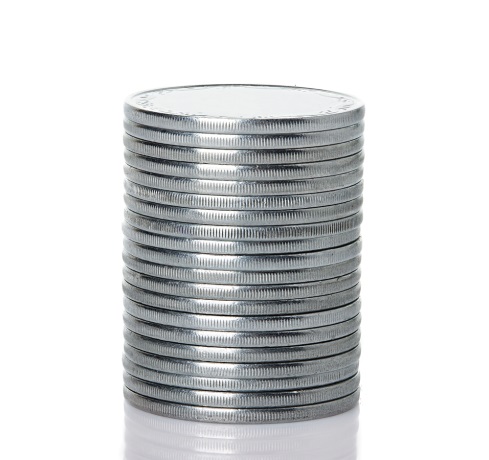 Last week was punishing for silver prices once again, as the silver futures market sent out bearish signals and the white metal fell below its lowest levels on the year.
As of the close of markets on Friday, silver traded at $18.61 an ounce and fell as low as $18.40. On the week, the spot silver bid price fell $0.58, or 3%, and is down 4.9% on the month. Additionally, it's trading well below 2013's closing price of $19.565, and it's also fallen under the 2014 low of $18.76 it reached in June.
Taken all together, the prospects for silver seem dismal – but a look at the silver futures markets this year shows these doldrums typically precede a much more substantial rally.
And the current signals suggest that the next rally could be bigger than the two that preceded it in 2014.
The first silver price rally of 2014 began at the end of January. After losing 2% on the year, falling $0.40 from $19.565 to $19.165, the white metal reversed its fortunes in February and rallied to its 2014 high of $21.965.
That high was followed by a torturous bear session where, over the next three months, the price of silver fell from its February peak by 14.6%, trading at $18.76 on June 2.
But from then on, silver experienced another rally, and between June 2 and its next peak close on July 11, it rose 14.3% to $21.445.
Sure enough though, the bears entered the silver market once again, and since that July peak, prices have dropped 13.2% as of Friday's close.
While silver is now experiencing new lows, it shouldn't encourage silver bulls to flee the market. The sub-$19 prices only now make it cheaper to get in on what is an investment that is sure to pick up ground in the coming weeks.
Here's why silver is gearing up for a rally, and why now it is a good time to jump in…