There's a new twist in an ongoing U.S. Securities and Exchange Commission probe into Washington-Wall Street corruption.
For months now, the SEC has been investigating whether anyone in the federal government leaked inside information to a Washington-based investment research firm.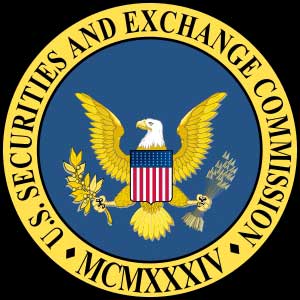 While that was pretty juicy already, those investigators are now looking at up to 44 hedge funds that may have traded on that inside information.
If you already thought our public servants were greedy, dirty, and corrupt, well, this helps prove your case.
If, on the other hand, you think our folks in D.C. are pure, altruistic angels, today I'm going to convince you otherwise...
Suspicious Timeline Points to D.C.-Wall Street Corruption
At 3:42 p.m. on April 1, 2013, more than 150 investor clients of Height Securities were sent an email predicting that the federal Centers for Medicare and Medicaid Services (CMS) would reverse course on planned funding cuts for private insurance plans.
Based on the "prediction," the Wall Street hedge funds now under investigation bought shares of insurance companies that would benefit if CMS did in fact reverse its stance.
And, wouldn't you know it, at 4:22 p.m. that same afternoon, the folks at CMS announced they were reversing themselves. In after-hours trading and over the next several days, insurance company stocks soared.
The SEC investigators believe the Height Securities analysts told the hedge-fund traders - immediately after the initial email was sent to Height's 150 clients - that Height's information was based on a "credible source" in the federal government.
If the credible source was leaking inside information, or the traders even thought that Height's tip was inside information, and they acted on it, those hedge funds could be charged.
It's all well and good that the SEC is looking into who made what on their trading. But what's far more interesting and important is who the credible source was.
Was he or she paid? Was he or she given the inside information by anyone in the government who was paid?
Join the conversation. Click here to jump to comments…
About the Author
Shah Gilani boasts a financial pedigree unlike any other. He ran his first hedge fund in 1982 from his seat on the floor of the Chicago Board of Options Exchange. When options on the Standard & Poor's 100 began trading on March 11, 1983, Shah worked in "the pit" as a market maker.
The work he did laid the foundation for what would later become the VIX - to this day one of the most widely used indicators worldwide. After leaving Chicago to run the futures and options division of the British banking giant Lloyd's TSB, Shah moved up to Roosevelt & Cross Inc., an old-line New York boutique firm. There he originated and ran a packaged fixed-income trading desk, and established that company's "listed" and OTC trading desks.
Shah founded a second hedge fund in 1999, which he ran until 2003.
Shah's vast network of contacts includes the biggest players on Wall Street and in international finance. These contacts give him the real story - when others only get what the investment banks want them to see.
Today, as editor of Hyperdrive Portfolio, Shah presents his legion of subscribers with massive profit opportunities that result from paradigm shifts in the way we work, play, and live.
Shah is a frequent guest on CNBC, Forbes, and MarketWatch, and you can catch him every week on Fox Business's Varney & Co.