Alibaba Group Holding Ltd. (NYSE: BABA) stock will be priced on Thursday (Sept. 18) evening, in what could be the largest initial public offering of all time.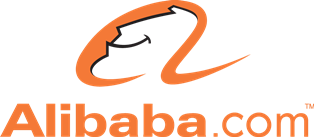 The Chinese e-commerce giant will reportedly price its shares between $66 and $68 each. If BABA shares are priced at the high end of that range, the Alibaba IPO price will reach roughly $21.8 billion on its first day.
However, that total could climb much higher - as high as $25 billion - depending on how many shares the underwriters purchase following the IPO.
The company has also been targeting a valuation of $155 billion for its IPO, and analysts surveyed by Bloomberg stated that BABA could reach $200 billion shortly after the IPO.
But Money Morning's Chief Investment Strategist Keith Fitz-Gerald has his sights set much higher for BABA's valuation. In fact, he thinks Alibaba will be the world's first $1 trillion company...
Why Alibaba (NYSE: BABA) Will Reach $1 Trillion
"Several years ago I made the comment that I thought Apple Inc. (Nasdaq: AAPL) had a shot at becoming the world's first $1 trillion company; now, I think Alibaba is the better bet," Fitz-Gerald said. "The company is moving aggressively to create strategic partnerships that are about Web dominance in its home market. It's already bigger than Amazon.com Inc. (Nasdaq: AMZN) and eBay Inc. (Nasdaq: EBAY) combined and is now launching an e-commerce platform in the United States called 11 Main that's going to have popular categories like fashion, home, and collectible items presorted for Western consumers."
You see, the Chinese e-commerce industry (Alibaba's "home" market) is growing at an alarming rate. It's an area that Fitz-Gerald has been following very closely, along with Money Morning's Executive Editor Bill Patalon.
BREAKING: Grab this stock for a fast 149% win BEFORE the Alibaba IPO. (It's NOT Yahoo.) Click here now.
Online-shopping in China was a $298 billion industry in 2013, easily surpassing the $263 billion that was spent in the United States last year. That made China the top e-commerce market in the world. According to the research firm yStats, China's consumer e-commerce market soared more than 60% in 2013.
And according to Patalon, that's just the start of China's growth...