The Alibaba Group Holding Ltd. (NYSE: BABA) stock price will be announced on Thursday, Sept. 18, and right now investors are looking at an initial price range of $66 to $68 for Alibaba shares.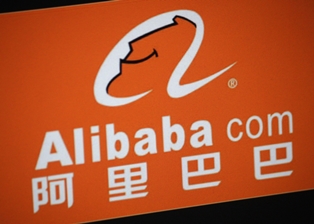 If BABA shares price at the high end of the range, Alibaba will raise roughly $21.8 billion through the IPO.
That total could climb much higher - possibly to $25 billion - if the IPO's underwriters purchase a large amount of shares following the deal.
While the BABA stock price may initially be set between $66 to $68, Money Morning's Chief Investment Strategist Keith Fitz-Gerald thinks BABA shares will go much higher when they hit the market.
"Normally, I give tech IPOs a wide berth, but this is a train that you definitely want to be on before it leaves the station," Fitz-Gerald said.
And he's provided three reasons why investors should be bullish on BABA following the Alibaba IPO...
Why We're Bullish on the BABA Stock Price
The first reason Fitz-Gerald is recommending BABA stock is the overwhelming size of the Chinese Internet industry...
"The number of Internet users in China is now greater than 632 million people, roughly twice the entire U.S. population, according to the China Internet Network Information Centre (CNNIC)," Fitz-Gerald said. "It will hit 800 million by 2016 or sooner."
But it isn't just the traditional Internet user base in China that's growing. Globally, the use of smartphones, tablets, and other mobile devices is soaring.
BREAKING: Grab this stock for a fast 149% win BEFORE the Alibaba IPO. (It's NOT Yahoo.) Click here now.
"More than 4.6 billion people worldwide will use a smartphone this year, according to E-Marketer, and that number will rise to 5.1 billion by 2017, or roughly 70% of the world's population," Fitz-Gerald said. "Most are going to be using e-commerce for the very first time."
"The Alibaba IPO really represents the future of the Internet as we know it," he continued. "Already bigger than Amazon.com Inc. (Nasdaq: AMZN) and eBay Inc. (Nasdaq: EBAY) combined, Alibaba's IPO is really about who will control the Internet's core markets and payment mechanisms - two areas that U.S. investors have traditionally held sacrosanct."
The soaring number of Internet users in China and the number of mobile device users globally will be two of the driving factors behind the BABA stock price, but it's Fitz-Gerald's third reason that's most compelling...
Alibaba's Advantage over Major Competitors