It's kind of like that Kevin Costner movie, "Field of Dreams" – now that both Google Inc. (Nasdaq: GOOG) and Apple Inc. (Nasdaq: AAPL) have built a mobile-payments system, they're waiting to see if anybody comes.
EMarketer researchers project U.S. mobile payments to increase from $1.6 billion last year to well over $110 billion in 2018. And Gartner projects global mobile payments to jump from $325 billion this year to more than $500 billion in 2016.
With so much money at stake, it's no wonder Google and Apple are about to engage in a huge global battle over which company's e-wallet platform consumers will choose to make purchases with their smartphones and tablets.
We could wait on the sidelines to see which e-wallet consumers "come" to.
But that's not our style.
Instead, I have identified a "secret" play whose business will be supercharged no matter who wins the mobile-payments war.
Let me show you why…
GOOG Leaps Before Looking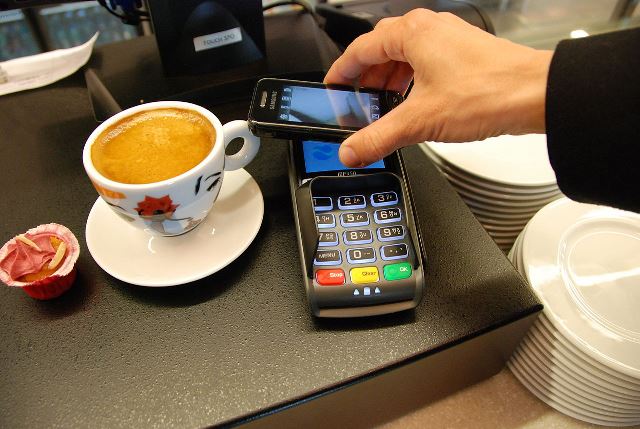 A recent report by the market researchers at comScore shows that mobile commerce is growing twice as a fast as desktop digital shopping.
Mobile commerce is when consumers use their smartphone or tablet to make purchases, whether with a mobile-payments system, an e-commerce system such as PayPal, or a traditional credit card. Both mobile commerce and desktop digital shopping make up the overall e-commerce ecosystem.
In this year's first quarter, according to comScore, e-commerce spending rose 12% from the year-ago period to $56.1 billion. But shopping from smartphones and tablets – mobile commerce – hit $7.3 billion, with an annual growth of 23%, a compound rate that puts the field on pace to double three years from now.
Mobile-payments platforms rely on technology known as near-field communication (NFC). This allows the close-range exchange of data using a specialized form of wireless technology. This system can be used almost anywhere a physical exchange of money now takes place.
Besides retail checkout counters, I think mobile payments and NFC tech will take hold at train stations and ball games, in parking meters and garages, and in taxis.
However, Wallet has failed to live up to Google's high expectations. In quarterly earnings statements, Google doesn't even mention Wallet's sales or use.
Last year, just two years after launching Wallet, Google announced that the executive in charge of the program had left the company to "pursue other opportunities." That's corporate speak for saying his services were no longer needed.
In launching Wallet, Google's leaders made the classic blunder I call the "Field of Dreams Mistake": They built it – and nobody came.
Google failed to nail down the support of a broad base of retailers, banks, and credit card companies before going live with Wallet.
But Apple didn't make the same mistake, as you can see…
Join the conversation. Click here to jump to comments…
About the Author
Michael A. Robinson is one of the top financial analysts working today. His book "Overdrawn: The Bailout of American Savings" was a prescient look at the anatomy of the nation's S&L crisis, long before the word "bailout" became part of our daily lexicon. He's a Pulitzer Prize-nominated writer and reporter, lauded by the Columbia Journalism Review for his aggressive style. His 30-year track record as a leading tech analyst has garnered him rave reviews, too. Today he is the editor of the monthly tech investing newsletter Nova-X Report as well as Radical Technology Profits, where he covers truly radical technologies – ones that have the power to sweep across the globe and change the very fabric of our lives – and profit opportunities they give rise to. He also explores "what's next" in the tech investing world at Strategic Tech Investor.