Alibaba stock will make its public debut on the New York Stock Exchange tomorrow (Friday) morning, and there are two ETF in particular that are poised to add BABA stock...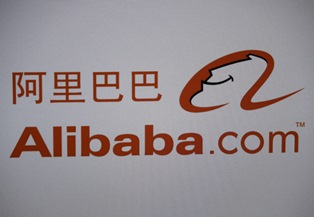 PowerShares Golden Dragon China Portfolio (NYSE: PGJ) has a position in more than 70 companies, and its holdings are all U.S.-listed companies that generate most of their revenue in China. For that reason, Alibaba is the perfect candidate to join PGJ's holdings once it starts trading on the New York Stock Exchange.
The three largest holdings for PGJ are Baidu Inc. (Nasdaq: BIDU), Ctrip.com International Ltd. (Nasdaq ADR: CTRP), and Qihoo 360 Technology Co. Ltd. (NYSE: QIHU).
Ctrip.com is an online travel company that helps clients book hotel accommodations and airline tickets in China, while Qihoo is a Chinese Internet and mobile security company with more than 328 million monthly active users.
PGJ currently has more than $261 million in assets. The stock has gained 5% in the last three months, and more than 13% in the last 12.
Renaissance IPO ETF (NYSE: IPO) is a play on the entire U.S. IPO market. The fact that Alibaba could be the largest U.S. IPO of all time makes it likely that Renaissance will buy Alibaba stock.
According to the fund, it holds only the largest and most liquid newly listed U.S. IPOs. Stocks are only added to the portfolio after they have traded for at least five days and are removed after two years. That five-day waiting period helps negate some of the early volatility IPOs face.
IPO stock is a good choice for those investors looking to play the Alibaba IPO, and the IPO market in general. The U.S. IPO market has been busier this year than any year since the dot-com era of 2000.
The Renaissance IPO ETF was founded in October of 2013 and has returned a gain of nearly 16% in that time. It's up more than 4% in the past three months.
For more important information about this historic IPO, take a look at our Alibaba IPO guide.