Alibaba Group Holding Ltd. (NYSE: BABA) shares will begin trading on the New York Stock Exchange tomorrow and the company has set a price range of $66 to $68 for the BABA stock price.
Now that a price range has been set for Alibaba stock, investors are wondering what BABA will do once it hits the market.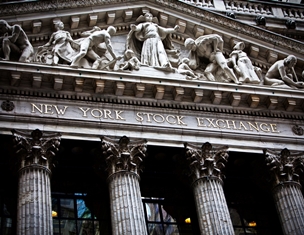 As with all IPOs, the BABA stock price may be volatile when it first hits the market – expect a massive amount of shares to be traded right away. Following the Facebook Inc. (Nasdaq: FB) IPO of 2012, more than 80 million shares were traded in the stock's first 30 seconds on the market. Alibaba could easily trump that.
According to Money Morning's Chief Investment Strategist Keith Fitz-Gerald, "we could see anything on that first day of trading ranging from a 5% decline to a 30% increase. The former is a possibility, but I think there's so much demand for shares that a 30% pop in price may prove conservative when the closing bell clangs Friday afternoon."
However, it's the long-term potential of the Alibaba stock price that has Money Morning experts so excited.
"I think with the Alibaba stock price, the issue isn't what it will do on Friday, I think it's what it will do over the long haul," Money Morning's Executive Editor Bill Patalon said. "I think Alibaba has the potential to become a trillion-dollar company. When the stock debuts on Friday, you're looking at a value of about $168 billion. For the stock to reach my target it's going to have to go up seven-fold. That's a huge return. You just don't find those every day."
"This is a historic stock deal. Profit opportunities like this come along once, maybe twice, in an investor's lifetime," Patalon continued.
But you don't have to wait. In fact, you can start profiting now: The best news about the looming Alibaba IPO is that it has created a major profit opportunity that most investors haven't yet noticed… It's happening now, before Alibaba stock hits the market…
In fact, this could be your one and only chance to make the kind of gains normally reserved for the high-net-worth investors and bankers. And there are three ways to play. You can learn more about this Alibaba profit opportunity here.