I believe McDonald's Corp. (NYSE: MCD) stock still has its best days ahead of it.
You won't hear it from the mainstream financial media, where a general sense of doom and gloom over the company seems to have settled in like a late summer thunder boomer because of a 3.7% downturn in global same-store August sales - the worst since 2003. Worse, that comes on the heels of a report showing global sales decreasing by 2.5% in July.
Naturally, this has generated a fresh wave of criticism. Millions of investors have evidently listened, judging from MCD stock's performance as the herd piles on - or "out," as the case may be. It's off 10% from a 52-week high set on May 2014. My personal favorite obituary came from a memo to clients from Janney Capital Markets, stating "That's Not Ketchup... It's Blood."
No doubt it's fashionable to pile up on McDonald's right now; truthfully, there are some troubling indications for the company's short-term outlook. But what's happening now is not the end of the world.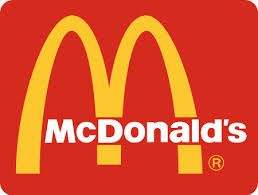 McDonald's stock still makes one heckuvan investment if you've got the right time frame. Subscribers who listened to me when I recommended it several years ago saw gains of more than 40% at the time of our strategic exit in August 2012. And those profits were made under circumstances very similar to today's - public ire and doubt.
So, at the risk of bringing back some of your most iconic childhood memories, let me explain to you why I'm lovin' it.
MCD Stock: A Slump from a Perfect Storm
When I see a sharp downturn in any trend - be it employment numbers, a stock's price, or a company's sales - one question immediately comes to mind: Is this based on the company's fundamentals... or are external factors at work here?
Join the conversation. Click here to jump to comments…
About the Author
Keith is a seasoned market analyst and professional trader with more than 37 years of global experience. He is one of very few experts to correctly see both the dot.bomb crisis and the ongoing financial crisis coming ahead of time - and one of even fewer to help millions of investors around the world successfully navigate them both. Forbes hailed him as a "Market Visionary." He is a regular on FOX Business News and Yahoo! Finance, and his observations have been featured in Bloomberg, The Wall Street Journal, WIRED, and MarketWatch. Keith previously led The Money Map Report, Money Map's flagship newsletter, as Chief Investment Strategist, from 20007 to 2020. Keith holds a BS in management and finance from Skidmore College and an MS in international finance (with a focus on Japanese business science) from Chaminade University. He regularly travels the world in search of investment opportunities others don't yet see or understand.