Several pundits attributed yesterday's spike in oil prices to the recognition that the fight against ISIS in Iraq-Syria will be a long one.
As usual, the 30-second TV wonders missed the boat.
Of course, the ongoing chaos in the Middle East is certainly a factor. To the extent that oil traders begin to calculate its impact into their risk models, there will be an effect.
However, when it comes to what actually moves oil prices, there are more important factors now in play.
In fact, there are three major price influences these "analysts" have ignored...
The Changing Nature of Oil Prices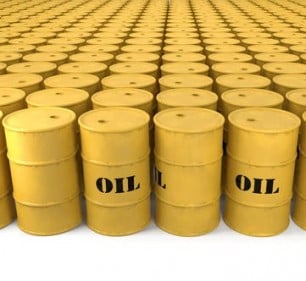 First, U.S. inventories are coming in at the lowest levels in almost a year. After two months of overproduction, some rebalancing is taking place. There are plenty of reserves to bring up, but crude oil prices will rise a bit in the process.
Second, after witnessing several headlines that (inaccurately) portrayed a noticeable decline in global demand, those figures are on the rise again. The truth is by the end of this year we are going to experience the highest daily demand worldwide ever recorded.
This element is often misunderstood by many in the United States, where an accelerating largess of unconventional supply (shale, tight, and heavy oil) is often set against a perceived level of subdued demand. Western Europe is held in the same regard when it comes to demand, even more so given that the economic situation there remains more constrained.
But as I have written several times, it has been quite some time since the Western world has actually led the international demand bandwagon. The actual rise in demand is generated elsewhere, and crude oil prices follow accordingly.
The difference these days is the recognition that the price commanded in the market for crude oil does not take its bearings from any perceived shortage of supply. Those who still follow a "Peak Oil" approach have been forced to revise their reasoning. Now it's all about the availability of affordable supply.
But given the amount of extractable, unconventional oil available throughout the world and the fact that more than 80% of it is located outside North America, nobody believes they will wake up in the morning any time soon to a lack of supply.
And finally, the way geopolitical events impact oil prices has changed. A few years ago, the rise of ISIS, the ongoing civil war in Libya, and the crisis between Russia and Ukraine would have been enough to add $10 to a barrel of oil in no time.
But not any longer. Unless events physically impede the flow of oil - for example, a closing of the Strait of Hormuz between the Persian Gulf and the Arabian Sea - oil traders tend to discount the impact of geopolitical events.
Of course, here's the real harbinger for higher prices:
Join the conversation. Click here to jump to comments…
About the Author
Dr. Kent Moors is an internationally recognized expert in oil and natural gas policy, risk assessment, and emerging market economic development. He serves as an advisor to many U.S. governors and foreign governments. Kent details his latest global travels in his free Oil & Energy Investor e-letter. He makes specific investment recommendations in his newsletter, the Energy Advantage. For more active investors, he issues shorter-term trades in his Energy Inner Circle.