Investors looking for Chinese stocks to buy in 2014 got an amazing opportunity with Alibaba Group Holding Ltd. (NYSE: BABA), the largest IPO in U.S. history, when it started trading Sept. 19.
While Alibaba (which is actually based in the Cayman Islands, not China) is the biggest player in the Chinese e-commerce market, it's not the only company with huge growth potential in the country.
You see, all Internet-related industries in China are growing at an incredible rate as more residents get online.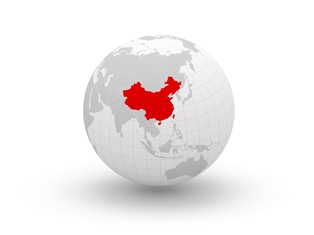 "The number of consumers and business folks connected to the Internet in China - whether you're talking about computers, tablets, or smartphones - is bigger than the entire U.S. population," Money Morning's Executive Editor Bill Patalon said. "And the government there is actually pushing growth. Beijing has mandated that 1.2 million folks - 85% of its population - will have broadband connections (3G or 4G) by 2020."
That growth in Internet users has had a direct impact on the country's e-commerce sales figures.
Online shopping in China was a $298 billion industry in 2013, easily surpassing the $263 billion that was spent in the United States last year. That made China the top e-commerce market in the world. According to the research firm yStats, China's consumer e-commerce market soared more than 60% in 2013.
"According to the research I've seen, e-commerce in China is projected to hit $540 billion by 2015, and that's just for starters," Patalon said. "By 2020, China's e-commerce market will be worth more than the United States, the United Kingdom, Japan, Germany, and France combined."
By 2015, the number of Chinese e-commerce users is expected to hit 520 million - that's more than double the number expected in the United States.
"Despite that torrid growth, China is still very much an online market in development - meaning the profit opportunities are huge," Patalon said.
With that staggering growth in mind, we looked for more Chinese stocks to buy with huge profit opportunities ahead of them. Here are three of the best picks now (free, for Money Morning Members)...
The Three Best Chinese Stocks to Buy Now
Chinese Stocks to Buy No. 1: Baidu Inc. (Nasdaq ADR: BIDU) is the largest Internet search provider in China, and is frequently referred to as the "Googleof China." Baidu is much smaller than Google Inc. (Nasdaq: GOOGL) with a market cap of $77 billion compared to Google's nearly $400 billion. However, as the Chinese Internet industry grows, so too should the largest search provider.
The company has been making a large push into mobile, and by all accounts that has paid off. In its last earnings report, Baidu reported that revenue from mobile services accounted for 30% of the company's total revenue.
Baidu also has strong third-quarter guidance and is expecting revenue in the $2.16 billion to $2.22 billion range - an increase of 50.9% to 55%
BIDU stock has climbed 22% in 2014 and 44% in the last 12 months.
Chinese Stocks to Buy No. 2: JD.com Inc. (Nasdaq ADR: JD) is an online direct-sales company headquartered in Beijing, China. The company operates similarly to Amazon.com Inc. (Nasdaq: AMZN).It buys products from manufacturers, stores them in warehouses, and sells them through its website.
With a market cap of nearly $38 billion, JD.com is the largest direct-selling online retailer in China. In 2013, the company had revenue of $11.5 billion and revenue growth of 68% for the year. JD.com is a major competitor to Alibaba's Taobao.com marketplace.
JD stock went public in May, and has since climbed 42% from its offer price. Like BABA, JD stock offers great exposure to China's e-commerce industry.
Chinese Stocks to Buy No. 3: PowerShares Golden Dragon China Portfolio (NYSE: PGJ) has a position in more than 70 companies, and its holdings are all U.S.-listed companies that generate most of their revenue in China. The ETF offers great exposure to the Chinese tech sector as more than 52% of PGJ's holdings are information technology companies.
The three largest holdings for PGJ are Baidu Inc. (Nasdaq ADR: BIDU), Ctrip.com International Ltd. (Nasdaq ADR: CTRP), and Qihoo 360 Technology Co. Ltd. (NYSE: QIHU).
Ctrip.com is an online travel company that helps clients book hotel accommodations and airline tickets in China, while Qihoo is a Chinese Internet and mobile security company with more than 328 million monthly active users.
In the last year, PGJ has climbed nearly 8%. Since the start of 2013, the ETF has gained 63%.
NOW: Year to date, M&A volume has reached $2.4 trillion, the highest year-to-date level since $3.3 trillion in 2007. Now, the U.S. government is trying to slow these companies down. Here's what investors need to know to take maximum advantage...
[epom]