Income-hungry investors continue to pile into stocks that pay dividends amid a persistently yield-challenged environment.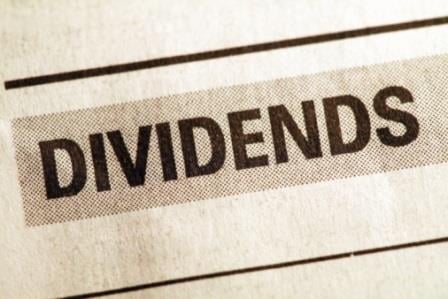 Indeed, the yield on the U.S. Treasury bill (a popular income investment) maturing on Oct. 2 traded at -0.01% last week, and yields on other Treasury bills due in three months or less hovered near zero.
Further boosting the appeal of dividend stocks is that the U.S. Federal Reserve is in no rush to raise rates, with economic data and (government-reported) inflation remaining tepid.
As the third quarter comes to an end, the Standard & Poor's 500 Index is on track to turn in a dividend record. According to Howard Silverblatt, senior index analyst at S&P Dow Jones Indices, the July-September period is set to boast the largest combined dividend payment ever by S&P 500 companies, at more than $10 a share.
Additionally, Q3 2014 will mark the first quarter in which total payouts to shareholders will surpass $90 billion. Furthermore, Silverblatt believes "the fourth quarter should beat it out."
Last week was quiet for dividend boosts, but the number of companies announcing special dividends ticked up.
Following are the 11 dividend hikes and five special dividends declared during the week ending Sept. 26.
Dividend-Paying Stocks That Just Announced Special or Increased Payouts
Accenture Plc. (NYSE: ACN) increased its semiannual dividend $0.09 to $1.02 a share for a 2.57% yield.
Atlantic Tele-Network Inc. (Nasdaq: ATNI) upped its quarterly payout $0.02 to $0.29 a share for a 2.11% yield. The 7% increase is the Beverly, Mass.-based company's 16th consecutive annual dividend enhancement.
Bank of South Carolina Corp. (NYSE: BKSC) announced a $0.10 per share special dividend payable on Oct. 31 to shareholders of record Oct. 8. "As we move out of the Great Recession, we are proud to have supported generations of Lowcountry families and businesses to a future of greater prosperity," Chief Executive Officer (CEO) Fleetwood S. Hassell said. "Given the Bank's outstanding performance and strong capital position, we are excited to celebrate this dividend milestone with our shareholders."
If you aren't a Money Morning Member, sign up now for free to see 13 more increases and enrichments from stocks that pay dividends. You'll also get this report with three superior picks to help grow your income: The Best Dividend Strategy for Building Fortune in a Low-Yield Era