Investing in biotech stocks is risky for those who haven't done enough research. But with just a couple of tips, investors can drastically reduce the risk - and go on to benefit from massive windfalls generated by a company's breakthrough drug development.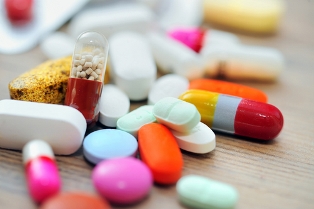 To find out the best way to minimize risk in biotech investing, we turned to Money Morning's BioScience Investment Specialist Ernie Tremblay. Tremblay has more than 20 years of experience studying and writing about the latest developments in health, medicine, and related technologies. He also has an extensive knowledge of the FDA approval process, and some of the biggest pitfalls that biotech investors face.
According to Tremblay, there are a couple of types of biotech stocks that are especially risky - they're much more likely to not result in a winning investment than others the sector has to offer...
Types of Biotech Stocks to Avoid
Tremblay said one kind of biotech company that's a riskier bet than others is the type with a primary focus on drug treatments for complex diseases.
These nasty diseases are often treatment-resistant, which makes developing drugs that pass all three phases of clinical trials extremely difficult. These drugs are more likely to get rejected on the path to FDA approval, and when that happens, the share price plummets.
"These drugs generate exorbitant enthusiasm as they work their way toward various regulatory milestones, driving share price into the stratosphere," Tremblay said. "Unfortunately, they often end up falling short of their medical goals."
"Patients with these illnesses can look very good early in treatment, then suddenly devolve. Or drugs that seem to do well compared to placebo in phase 2 trials don't do nearly as well when compared to current-standard-of-care treatments in phase 3. Or in going from smaller to larger patient populations, major side effects may start showing up. Or what looks like a positive result, such as tumor shrinkage, may turn out to be meaningless in terms of extending a patient's life.
"Then these drugs fall by the wayside, and stock value drops like a rock. I've seen it happen hundreds of times," said Tremblay.
One complex disease that is especially difficult for companies to find a winning drug for is cancer.