Note to Readers: The tech landscape is shifting rapidly, and no fewer than 10 top tech companies have recently installed new CEOs who were brought in to improve their companies' operations, cash flow, and profits. Here's how to invest in all 10 with one solid foundational play to hold for the long haul...
When longtime Oracle Corp. (Nasdaq: ORCL) Chief Executive Officer Larry Ellison stepped down Sept. 18, it took not one but two new chief executives to replace him.
The media treated it as if a pope were retiring - or maybe Derek Jeter.
But really, besides the double-headed CEO thing, this was hardly news.
More than half a dozen disruptive tech trends are hitting Silicon Valley all at once, and, well, the industry's veterans aren't getting any younger. And so, a quiet revolution is sweeping the top ranks of tech's biggest and most powerful companies.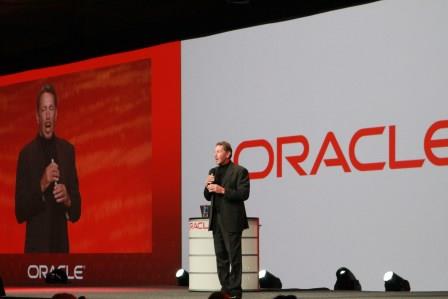 Here's proof: In the past three years, 10 top global tech companies have announced new CEOs.
And today I'm going to show you how to invest in the 11 members (remember: Oracle takes up two slots) of this New Guard all at once for a price well below what many of these stocks cost.
This one investment has already thrashed the overall market by 46.5% so far this year.
Now let me tell you all about it...
The Changing of the Tech CEO Guard
In my 30-plus years knocking around Silicon Valley, I can't remember a similar stretch of time with so many CEO changes.
Despite the huge pace of change in technology, Silicon Valley has long been home to a number of senior leaders who stayed at the top for many years.
Just look at Ellison, now 70. Since cofounding Oracle's predecessor, Software Development Laboratories, in 1977, he had served as the company's only CEO. That's a nearly 37-year tenure, one that Bloomberg lists as the longest in the current tech industry.
At Microsoft Corp. (Nasdaq: MSFT), there were only two CEOs for most of the company's history - founder Bill Gates for 25 years followed by Steve Ballmer for 14 more.
Robert Kotick has held the CEO spot at Activision Blizzard Inc. (Nasdaq: ATVI) for roughly 23 years, and Steve Sanghi at Microchip Technology Inc. (Nasdaq: MCHP) is just a few months behind him. Next January, John T. Chambers will celebrate his 20th year as CEO of networking giant Cisco Corp. (Nasdaq: CSCO).
Jeff Bezos at Amazon.com Inc. (Nasdaq: AMZN), Steve Singh of Concur Technologies Inc. (Nasdaq: CNQR), and Scott Scherr at Ultimate Software Group Inc. (Nasdaq: ULTI) are all tied at 18 years. And Reed Hastings of Netflix Inc. (Nasdaq: NFLX) is right behind them with a 16-year stint.
Thus, until recently, Silicon Valley has placed a high priority on having stable leadership. That's because it's nearly impossible to find executives who have all the unique skills required to run far-flung global tech enterprises.
So a top tech company's board often must extend the CEO a long-term contract that includes a hefty amount of stock options. So, both the board and the chief executive have every incentive to lock each other up for many years.
But that dynamic is changing as the tech landscape shifts rapidly.
Join the conversation. Click here to jump to comments…
About the Author
Michael A. Robinson is a 36-year Silicon Valley veteran and one of the top tech and biotech financial analysts working today. That's because, as a consultant, senior adviser, and board member for Silicon Valley venture capital firms, Michael enjoys privileged access to pioneering CEOs, scientists, and high-profile players. And he brings this entire world of Silicon Valley "insiders" right to you...
He was one of five people involved in early meetings for the $160 billion "cloud" computing phenomenon.
He was there as Lee Iacocca and Roger Smith, the CEOs of Chrysler and GM, led the robotics revolution that saved the U.S. automotive industry.
As cyber-security was becoming a focus of national security, Michael was with Dave DeWalt, the CEO of McAfee, right before Intel acquired his company for $7.8 billion.
This all means the entire world is constantly seeking Michael's insight.
In addition to being a regular guest and panelist on CNBC and Fox Business, he is also a Pulitzer Prize-nominated writer and reporter. His first book Overdrawn: The Bailout of American Savings warned people about the coming financial collapse - years before the word "bailout" became a household word.
Silicon Valley defense publications vie for his analysis. He's worked for Defense Media Network and Signal Magazine, as well as The New York Times, American Enterprise, and The Wall Street Journal.
And even with decades of experience, Michael believes there has never been a moment in time quite like this.
Right now, medical breakthroughs that once took years to develop are moving at a record speed. And that means we are going to see highly lucrative biotech investment opportunities come in fast and furious.
To help you navigate the historic opportunity in biotech, Michael launched the Bio-Tech Profit Alliance.
His other publications include: Strategic Tech Investor, The Nova-X Report, Bio-Technology Profit Alliance and Nexus-9 Network.