My wife and I just returned home from a family event in Seattle, and something there caught my eye that will have a big effect on energy investors.
Something is now afoot in the Pacific Northwest that is going to change how we think about pricing oil - and this new wrinkle is going to provide a range of fantastic opportunities for investors.
It revolves around the prospect of U.S. oil exports and the changes that will be needed to make it all happen...
Preparing for a Generational Change in U.S. Oil Exports
These preparations are already underway. In fact, entire networks are now being restructured to increase the transport of oil to the West Coast for export to Asia.
Of course, this will still require an act of Congress, since the government restriction against exports in the wake of the oil embargo of the early 1970s is still on the books.
But as I have mentioned before, that change is certainly coming.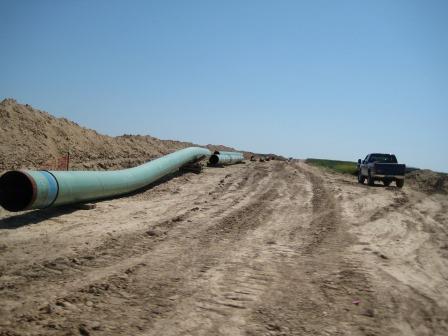 And from the looks of what is taking shape among pipeline administrators, tanker companies, port authorities, and railways, the broad-based assumption is that this decades-old policy will be revised soon. Local officials in port cities throughout the Pacific Northwest are counting on it.
But it's the companies that will haul, offload, and transport the oil that are moving first. Several major industry meetings are now scheduled on the West Coast on the subject, whereas last year there were none.
According to veteran officials at the Port of Seattle, the expected revisions will be one of the largest changes in American export policy (and shipping priorities) in several generations.
Of course, the West Coast will not be the only area affected. But it does have the advantage of being the ready loading point for deliveries to Asia. And the Asian market is where the energy expansion over the course of the next two decades will be the most pronounced, offering the highest profit potential and greatest pricing differentials available anywhere on the market.
All of which adds up to the massive move that is now taking shape to start sending crude out of the United States.
Join the conversation. Click here to jump to comments…
About the Author
Dr. Kent Moors is an internationally recognized expert in oil and natural gas policy, risk assessment, and emerging market economic development. He serves as an advisor to many U.S. governors and foreign governments. Kent details his latest global travels in his free Oil & Energy Investor e-letter. He makes specific investment recommendations in his newsletter, the Energy Advantage. For more active investors, he issues shorter-term trades in his Energy Inner Circle.