The gold price today (Thursday) hit a three-week high amid heavy short covering, bargain hunting, a weaker dollar, and safe-haven buying.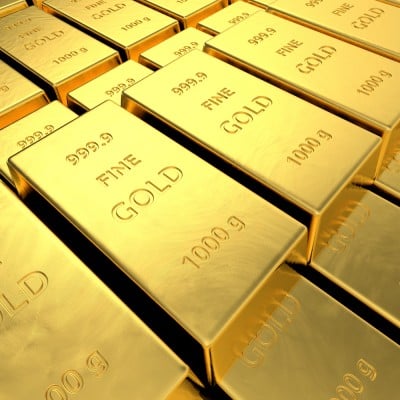 After trading up as much as $26.80 to $1,232.80 an ounce in early trading, December Comex gold on the New York Mercantile Exchange ended Thursday's session up $19.30, or 1.6%, to $1,225.30 a troy ounce. It was the yellow metal's highest closing price since Sept. 18.
Spot gold, meanwhile, finished up $3.60 at $1,225.50. It had traded as high as $1,233.25, or up $11.30, in morning trading.
Thursday's gains helped push the yellow metal up some 4% since the start of the week.
There are a few things pushing gold lower…
The U.S. dollar's recent unprecedented streak of 12 consecutive weeks of gains, in combination with a spate of positive U.S. economic data, had been driving gold's decline over the last several weeks.
Rising interest rates are also troubling for gold. That's because the yellow metal struggles to compete with investments that offer yield during times of tightening monetary policy. But tightening monetary policies won't be a concern for gold investors for several months.
Indeed, dovish comments from the Federal Reserve Open Market Committee (FOMC) minutes released Wednesday afternoon showed rate hikes remain months away.
"To say these minutes were dovish is, based on the equity market reaction, an understatement," Dan Greenhaus, a strategist at investment firm BTIG wrote in a morning note Thursday. "These minutes serve to further shut down those calling for a hike in 2015's first four months."
The minutes also showed Fed members questioned whether current language from the central bank painted the wrong picture on the timing of rate hikes. As a result, members agreed that rate hikes will depend on data, not a date on the calendar.
The Fed has also grown increasingly concerned over the state of world economies, especially weakness in Eurozone nations.
Plus, the U.S. dollar's gains against other major currencies has the Fed worried that a strong greenback might actually be a drag on the U.S. economy. Indeed, companies in the broad-based S&P 500 Index got more than 46% of their sales from abroad in 2013, up from 42% in 2003. As such, the Fed cut its growth outlook for the United States.